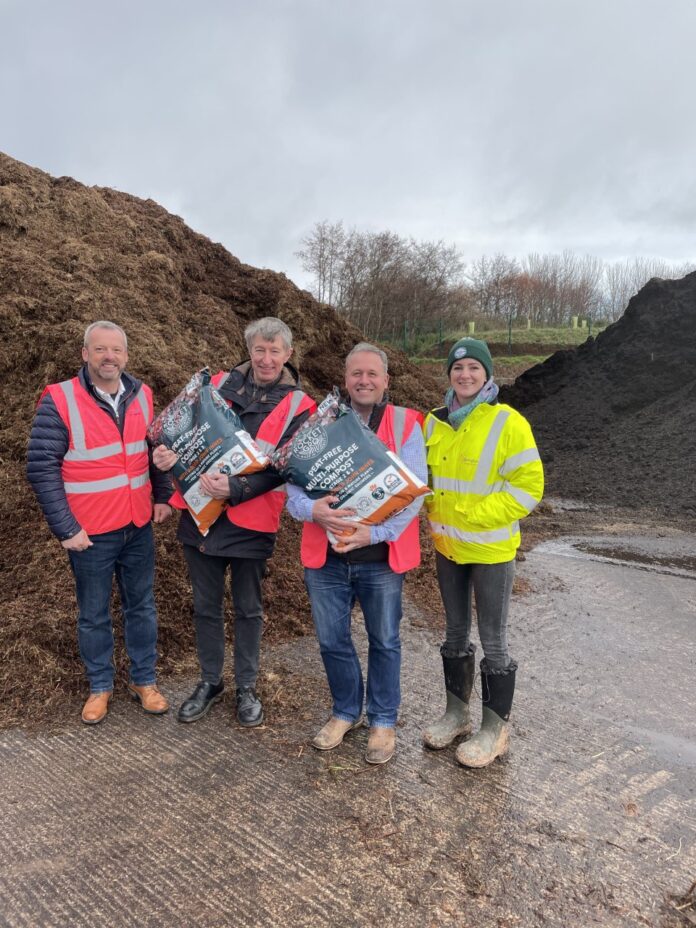 Garden Centre Association (GCA) Chief Executive, Peter Burks paid a visit to the RocketGro farm this week, where he discussed sustainable gardening and how the industry needs to work together to support gardeners in the move away from peat. He was also treated to a full tour of the RocketGro operation, including the recently extended bagging and mixing plant.
The RocketGro team was delighted to welcome Peter Burks to the site in Somerset, following his appointment to the role of GCA CEO in November 2022.
A relatively new face in the garden industry, RocketGro started producing a range of game-changing organic, peat-free growing media in 2021. Founded by two friends – Toby Thomas and Tim Roe – the company has grown significantly since its inception when it supplied just one product, Magic Mulch, to become an exciting brand that now boasts a portfolio of 12 products.
This week, Toby Thomas and sales director Andy Abraham took the opportunity to show Peter around their facility, which includes a large Biogas plant that is responsible for, not only powering 8,000 homes with renewable green energy but also generating RocketGro's magic ingredient, an organic digestate known affectionately as 'Rocket Fuel'.
Accompanied by RocketGro in-house horticulturalist, Hannah Shiell, they were also proud to highlight a recent expansion in operations, with the newly extended mixing and bagging plant, which is now capable of producing 1,400 bags an hour! A proud British producer, RocketGro has always keenly celebrated the fact that the entire process of bringing its products to market takes place at its site in Somerset, which is why it was such a privilege to share this with the GCA's Peter Burks.
A great day was had by all and the team welcomed a frank conversation with Peter about the issues facing the garden industry today, including the value of sustainable gardening and a need to better support gardeners of all skillsets in learning to grow without peat.
"We had a good discussion about the future of the GCA and how important sustainable gardening is for the future," said Toby Thomas. "We also talked at length, about the huge change in growing media and how the absence of peat has dramatically altered the way people are going to have to garden going forward. There was a general agreement that it will be important for retailers and suppliers to re-enforce the changes and add education to their agenda for both new and existing gardeners in order to accommodate the shift. Gone are the days of cheap composts and the focus is on quality and consistency along with regular supply!"
Impressed by what he saw, Peter Burks said of his visit to RocketGro: "I had a very informative and fascinating tour of the facilities at RocketGro which is a fantastic business, great compost producer and a superb story of real low carbon production. In a very short time, they have become a producer of high-quality products for the garden and are very committed to driving this forward with more research and development and growing trials. They clearly understand how their product differs from the old-fashioned peat-based products and how the industry also needs to change the way it deals with this bagged product which is always changing even in storage. I wish them well.
RocketGro recently confirmed its status as a GCA Associate Member and values the work the trade association does within the industry.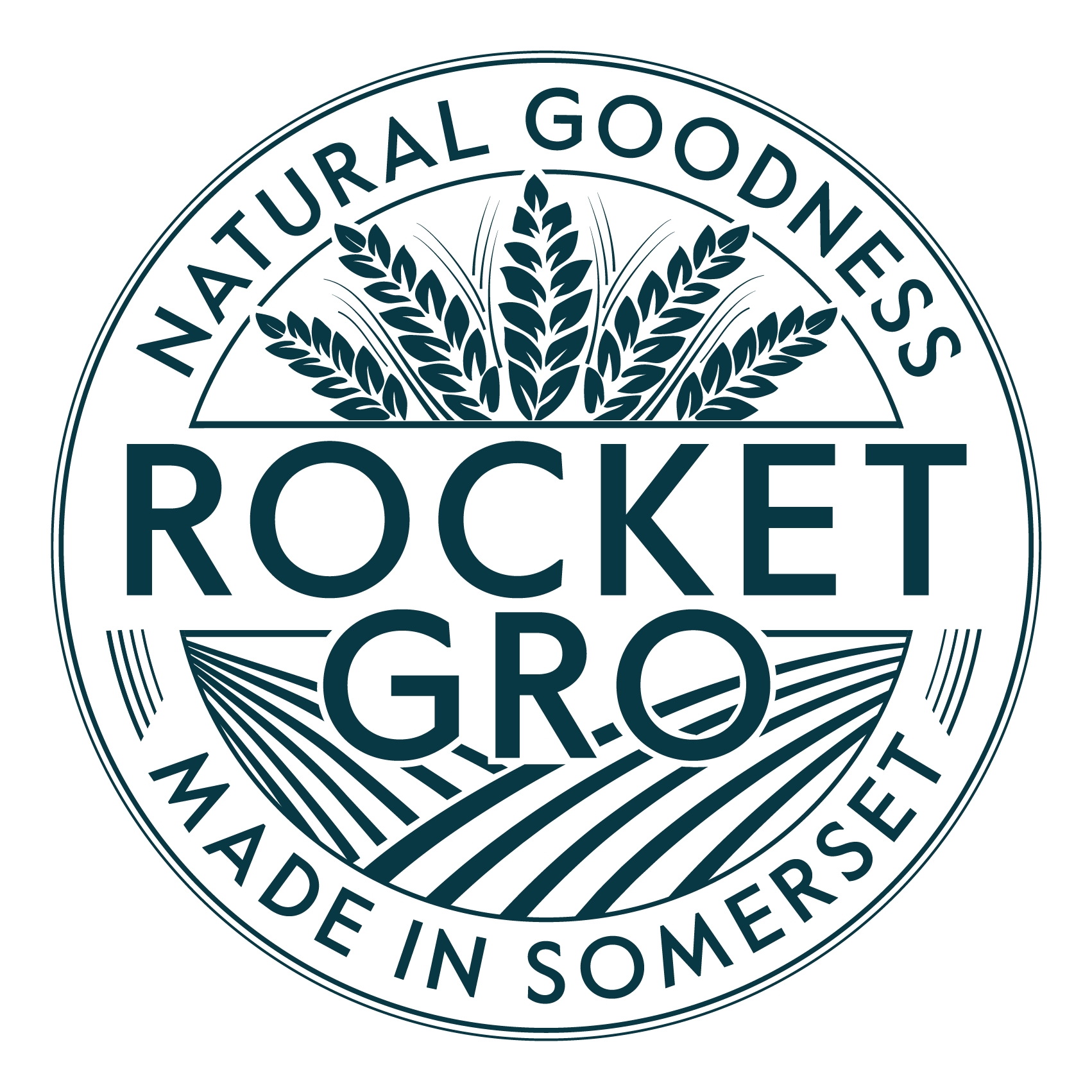 Find out more
If you want to learn more about RocketGro or are keen to discuss adding its product portfolio into your 2023 offering, please contact Toby Thomas (hello@rocketgro.co.uk /07936 928 981) or Andy Abraham (andy@rocketgro.co.uk / 07446 937902). Discover more about the RocketGro story at www.rocketgro.co.uk.