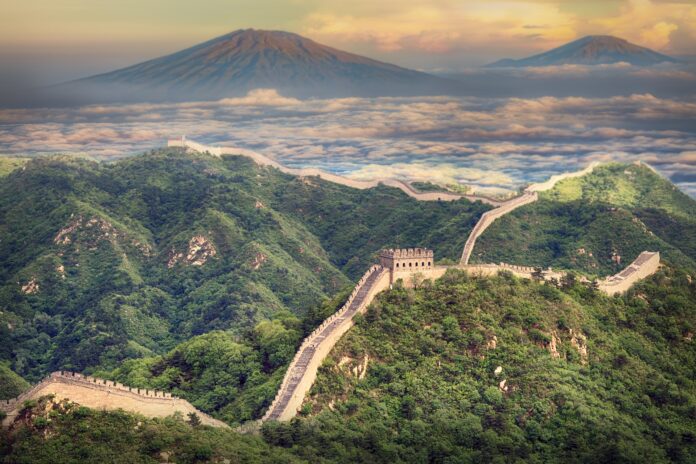 Kieran Fitzgerald, Market Specialist, China
Live streaming, the process by which a person broadcasts themselves live over the internet and viewers tune in to watch, is the hottest trend of the Chinese e-commerce world right now. Products featured on live streams are primarily cosmetic products, fashion and food. The total of China's e-commerce, according to Forbes, is projected to be $1 trillion dollars in 2020.
Part 2 of this two part series will focus on how the Covid-19 pandemic has influenced consumer behaviour and what the opportunities for Irish food and drink exporters are.
There are a number of reason why live streaming experiencing such success and rapid growth in China.
Protective Health Management
A post-Covid trend that has been identified in the Bord Bia Future Proofing Toolkit is that of "Shielding" and protective health management. Recent years have seen science and nature blend in the minds of consumers with an ever greater focus on the role of natural nutrition. This should be particularly noteworthy to Irish protein exporters as consumers demand naturally nutritious products that they believe will help boost their immunity. Bord Bia's Dietary Lifestyles research, which will be released in the coming weeks, will prove more in depth insights on this point.
The pandemic continues to impact people's values and health is the number one concern for Chinese consumers. Consumers are more willing to spend money on their health and are increasingly willing to pay more for health-related products. This is not only the case in Tier 1 cities. Chozan's China E-Commerce and Digital Marketing Q4 2020 report found that lower tier city and rural consumers are purchasing premium products online and are most likely to gain their first impression of international brands online.
Meituan, one of China's largest food delivery platforms, reported that as of September 2019, the popularity of low-fat healthy meal options including protein-rich foods was increasing by 98% year on year. According to the report, the most popular dishes were chicken salad, beef salad, quinoa vegetable salad, fish salad and buckwheat noodle salad.
Opportunities
Live streaming has undoubtedly opened up the Chinese market to brands looking to reach consumers across an area the same size as Europe with over 3 times the population. The World Bank expects China's GDP to grow by 7.9% in 2021 so consumers will have money to spend as habits are transitioning online.
Chloe Goncalves, Senior Business Development Manager at Tmall Global (Alibaba) was quoted by Chozan as saying "Three key trends we expect to boom during 2021 will be: livestreaming, gamified shopping and 3D shopping".
The actual value of e-commerce is difficult to estimate but it is expected to have grown by 142% in 2020 and will almost double again in 2021.
Having said that, sales volumes achieved via food service or processing customers are likely to continue eclipse that of live streaming but it offers a unique opportunity to diversify routes to market, target consumers directly and build brand awareness across vast geographies.
Covid-19 anxiety will continue to benefit e-commerce
Incidences of imported frozen food testing positive for coronavirus in China have been well documented and have resulted in a reduction in demand for imported produce. Recent Covid-19 outbreaks and lockdowns will not help this situation and is likely to further boost the popularity of live streaming. Live streamers / KOLs can be a very useful tool to impact consumer sentiment, delivering another benefit to exporters.
Watch Outs
There are a number of factors to be aware of when considering live streaming in China. As always, your partner is key. Your live streamer must be trusted by both you and the consumer. As the popularity of live streaming increases at pace, there have been a number of reports of live streamers inflating their followers to become more valuable (ie. expensive) to brands. Some brands have reported that over 50% of sales achieved during the live stream were later returned, which would suggest a large number of fake purchases to inflate the live stream performance. Bot accounts can also inflate follower and viewer numbers.
Another watch out is customer retention. A KOL is someone the customer likes and trusts and fans can become extremely loyal and they will be motivated to purchase whatever they are selling. It must be remembered that this is loyalty to the KOL, loyalty which will not necessarily transfer to your brand. Daxue Consulting reported that British skincare brand Saville & Quinn saw "less than 10% of livestream buyers becoming repeat purchasers" versus 40% of their Tmall customers. It is important to be aware of these watch outs when engaging with live streaming.
What next?
Bord Bia's dairy, beef and seafood marketing strategies for China are focused around messaging on food safety, health, science and sustainability. The current situation presents a further opportunity to build "Brand Ireland" to trade and consumers by promoting Ireland as a source of safe, healthy food and drink produced in harmony with nature.
Live streaming / shoppertainment / live commerce is a way to connect with consumers on an emotional level and is being increasingly described as a must have part of your marketing strategy and as a very efficient way of targeting lower tier and rural customers, assisted by 5G technology.
There are software services available in the market that support live stream promotions to target very specific customer segments in addition to the KOL's own audience, to re-target customers who have purchased your product previously and to target lookalike audiences.
Bord Bia has worked with a number of live streamers across a number of platforms in recent years and is available to work with clients to develop bespoke opportunities in this space.
References:
– South China Morning Post: China Internet Report 2020 https://www.scmp.com/topics/china-internet-report
– Forbes: Live Streaming E-Commerce Is The Rage In China. Is The U.S. Next? https://www.forbes.com/sites/michellegreenwald/2020/12/10/live-streaming-e-commerce-is-the-rage-in-china-is-the-us-next/#:~:text=Livestreaming%20e%2Dcommerce%20is%20growing,than%20100%25%20in%202020%20vs
– Bord Bia Future Proofing Toolkit – China Edition https://www.bordbia.ie/industry/insights/publications/future-proofing-toolkit-china-edition/
– Chozan: China E-Commerce and Digital Marketing Q4 2020
– Chozan: China E-Commerce and Digital Marketing Q1 2021 www.chozan.co
– Mintel: Learn to Livestream 13 January 2021
– China Skinny: Fake Livestreaming and Ecommerce Sales in China: the Good and the Bad https://www.chinaskinny.com/blog/fake-livestream-ecommerce-china/
– ThatsShanghai: China is Eating Healthier Takeout, According to Meituan
Wechat article link
– Daxue Consulting: A guide to live streaming in Chinahttps://daxueconsulting.com/live-streaming-in-china/
– CBN Data https://cbndata.com/report/2394/detail?isReading=report&page=4
–  GlobalData: ForeSights: Social Media Live Commerce November 25, 2020