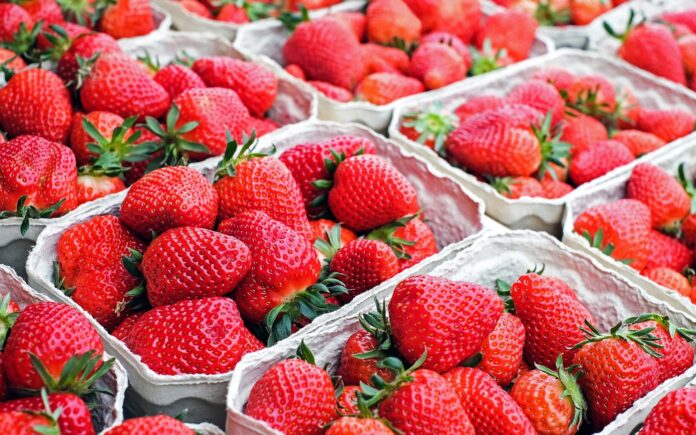 A zoom seminar took place on September 29, the first in a series of evening seminars, focusing on the latest strawberry research trials conducted at the Teagasc Research glasshouse in Ashtown, Co. Dublin. The research concentrated on a number of trials growing the strawberry variety 'Malling Centenary' over the last number of years. Studies took place in both heated and cold glasshouse units and the main emphasis of the work was to compare various nutrition regimes, plant density, and planting dates on subsequent fruit yield and quality.
One of the most interesting findings was that growers could reduce their crop fertiliser inputs without any loss of crop yield or fruit quality. This would allow the crop to be grown in a more sustainable way whilst also reducing costs. For more
information please contact eamonn.kehoe@teagasc.ie.