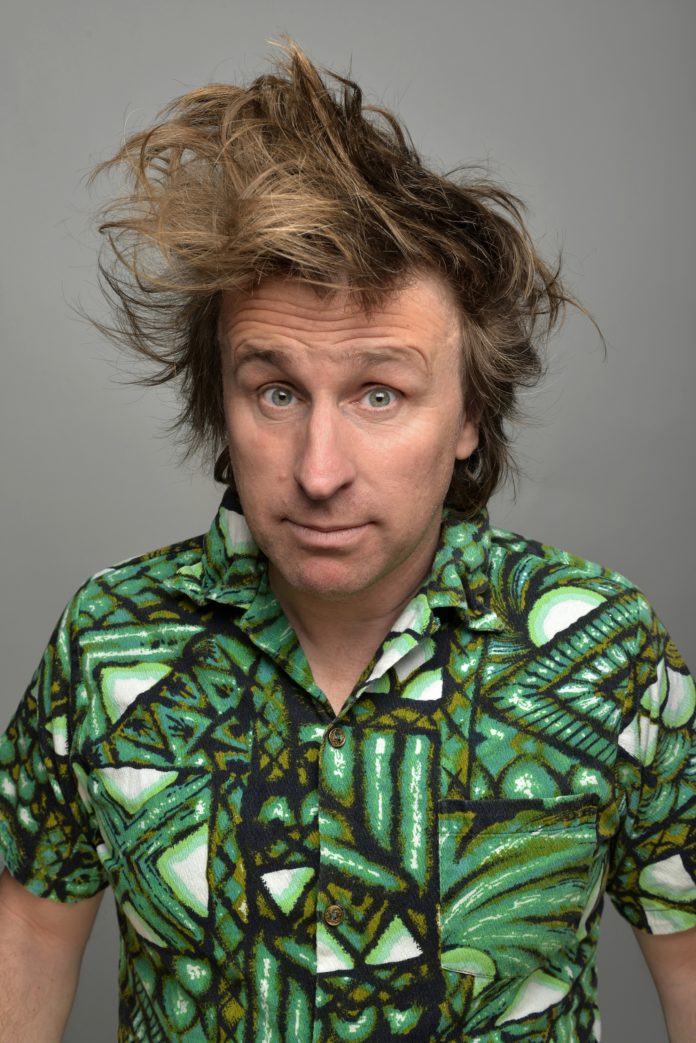 Milton Jones funny man takes the reigns from Bake Off's Tom Allen at IOG Industry Awards
This year's IOG Industry Awards event will be full of high achievers although it won't include scheduled comedian Tom Allen – who regrettably now has filming commitments with the Great British Bake Off.
No worries though, the IOG has signed up an incredible replacement, Milton Jones – the wild-haired 'Prince of Puns' who, fresh off his UK tour, will be sharing gags to a sell-out audience at the IOG's annual Awards night at the Hilton Birmingham Metropole on the first evening of SALTEX next week.
Milton is a previous Perrier Best Newcomer, the winner of two Sony Awards, and a British Comedy Award nominee. His TV credits include Live at the Apollo, Michael McIntyre's Comedy Roadshow, Mock the Week, and Dave's One Night Stand.
One of the UK's most successful 'one-liner' stand-ups, Milton's acclaimed live shows have all played to more than 100,000 people, all of whom laughed themselves silly at lines such as: "About a month before my grandfather died we covered his back with lard. After that, he went downhill very quickly."
Commenting on the new act, IOG CEO Geoff Webb says:
"Milton Jones is excellent and his one-liners will no doubt have our audience in stitches. We can't wait to host our 10th edition of the IOG Awards celebrating a decade of achievement in groundsmanship."
For more information about the IOG Awards please visit https://www.iog.org/awards