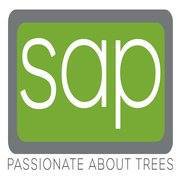 SAP Nurseries, one of Ireland's oldest and largest nurseries have recently extended their production facilities by building 5600 square metres of polytunnels /greenhouse production. Historically well known in both the Irish and UK markets for their large trees  production in recent years has been focused on plants for the garden retail marketing, enabling SAP to become a premier supplier of garden centre plants to multiple retailers throughout Ireland. As a result of the increased production capacity the company is now looking to supply garden centres in the UK and in conjunction with UK sales agent Bob Haward they have developed a range of small pot grown trees for garden centre sales. Managing Director John Flanagan, who has been running SAP Nurseries for 15 years said; "Typically ornamental trees for sale on a garden centre are difficult for customers to transport home and this can be a barrier to purchasing a tree. Our new and exciting range of trees grown in a 5lt pot are easy to carry home, simple to manage and the retail price point makes them affordable for a wider range of consumers".
The SAP concept of Easy Fit, Carry Home and Plant Today trees was tested and trialled by Haward in the UK market in 2018. Haward says, "Many of my retail customers have been asking me where they could buy a small, carry home type tree that would easily fit into a normal car and be retailed at a sensible price point and so I am delighted now to be able to work with SAP to help fill this demand."
As a result of early interest from selected customers, the range of Easy Fit trees which currently includes 25 top-selling varieties will be expanded significantly for 2020.  The 3-year-old trees will range in height from height of 1.20 – 1.75 m and will include full colour labels and bar codes.
Recognising that there is still demand amongst the public for a mid-sized tree Flanagan has also preselected a range of best-selling ornamental trees in a 10lt pot including ornamental half standards and fruit trees for the UK market.
Commenting on the strength of the UK garden retail market, Flanagan who has been a long-time exporter of garden plants to the UK market says; "we are very confident that both our 5lt 'Easy Fit' trees and our 10lt trees are just what the market needs as I have seen this gap in the market for many years." Flanagan also states; "as a result of our confidence in the UK market we will also be introducing a range of HOT Spot displays of promotional shrubs and herbaceous in 2020".
Commenting on their recent stand at the HTA National Plant show sales agent Bob Haward said, "we had fantastic interest at the show from garden retailers with orders being placed and so I'm really looking forward to helping SAP develop the market in the UK and am confident this range really will fill a gap on plant areas".