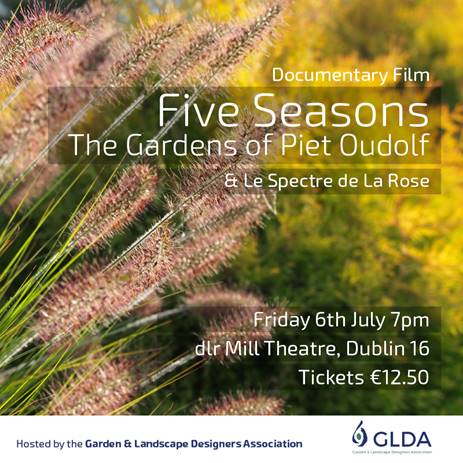 The GLDA are delighted to host a film documentary Five Seasons, the gardens of Piet Oudolf. The film was directed by Thomas Piper, a filmmaker from New York. In it he discusses with Piet Oudolf the various elements of his garden design work, looking at gardens in America and Europe. The film is 75 minutes long and is beautifully shot showing the skill and genius of Oudolfs designs.
This amazing documentary will take place on Friday, July 6th at 7 pm at The Mill Theatre Dundrum.
Tickets cost €12.50 you can book through The Mill Theatre Dundrum, seating is limited so early booking is recommended.