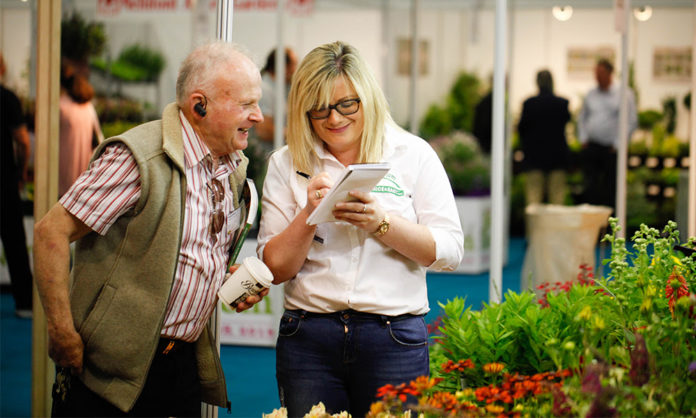 GLAS is a unique one-day opportunity for professionals in horticulture, sportsturf,  grounds maintenance and garden retail.
Taking place in Citywest Events Centre on July 19th, GLAS is proudly supported by Bord Bia. Make sure it's in your diary – 99% of visitors last year confirmed their visit as 'worthwhile'.
Over 130 exhibitors including all the leading growers
There's no better opportunity to meet all the leading suppliers, growers and nurseries. Check out what's new, compare stock, pricing and business terms, all under one roof.
New Product New Plant Awards
Taking centre stage this year, 12 new plant and new products will be shortlisted by the judges, with the winners and the overall Best in Show announced on the day.
Sports Surfaces & Machinery Park
The Irish Institute of Sports Surfaces Sportsturf Village & Machinery Park will feature meeting points providing visitors with unique access to key suppliers and stakeholders.

Retail Merchandising Showcase
In conjunction with Shop Equipment Ltd, the showcase will demonstrate the positive impact of effective POS on influencing retail sales, impulse purchases and brand loyalty.

Learning Theatres
A huge hit with visitors last year, we return with two theatres this year – sponsored by Bord Bia & Teagasc – packed with informative talks, hosted by industry experts.
You can pre-register in advance and we will post your visitor badge before the event, simply click HERE >>>