MULTI-PURPOSE DECONTAMINATION MACHINE
Video: Multihog & CityCleaner, which can be used with OR without chemicals to safely clean signposts, external steps, handrails, streets, sidewalks & various touchpoints.
---
A DECONTAMINATION MACHINE?
Yes, a Multihog (which has an enclosed cabin, to keep operators safe from the disinfectant spray) can be used with several attachments to disinfect public places.
Video: Multihog & high-pressure washer, which can be used with disinfectant solution
---
WHERE CAN IT BE USED?
Municipalities, cities & towns
Grocery stores & shopping malls
Wholesalers & distribution centres (food & cargo)
Hospitals
Ports
Airports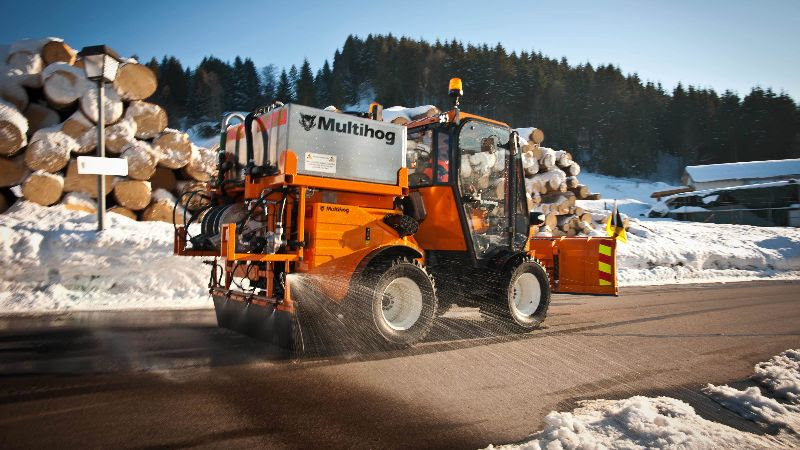 ---
WHAT CAN IT DO?
The Multihog can disinfect:
Streets, sidewalks & cycle paths
Greenways & boardwalks
Car park surfaces
Car park entry barrier & pay stations
Trash cans and cigarette trash cans
Smoking area shelters
Bus shelters and seating
Signposts and pedestrian traffic light touchpoints
External steps and handrails
Emergency & delivery vehicle touchpoints
Supermarket and wholesaler trolleys
Large entrance doors & loading bays
Emergency department entryways
Aircraft steps, airside vehicles and luggage trolleys
The CV multi-purpose sweeper (left), features a hand lance for pressure washing hard to reach areas, while the watering arm attachment (right) allows sanitation of areas at height.