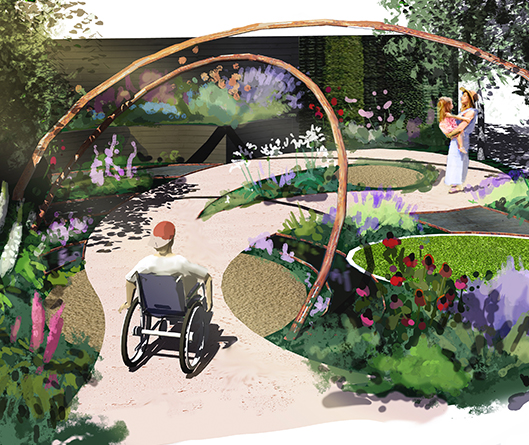 This garden has been designed to highlight the work of Enable Ireland, a charity that works with people of varying abilities and their families, providing support, education, and therapy. The designer has created a garden that, while beautiful in its own right, is inclusive and can be enjoyed by a wide range of people of all ages and abilities, along with their families.
The garden layout is sinuous and organic combining modern materials such as weathered steel arcs, smooth polished concrete paths, and a tactile boundary wall. Trees and shrubs provide height and soft structure while lush, naturalistic grasses and herbaceous perennials provide texture, movement, and colour. Vertical planting and raised bed planting provide space for herbs and edibles, and glass wind chimes combined with scented planting creates an inclusive sensory garden experience accessible to all.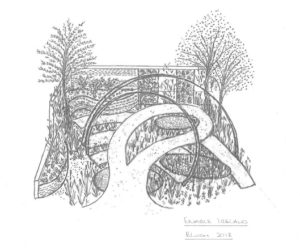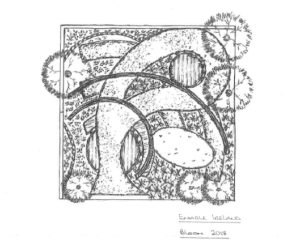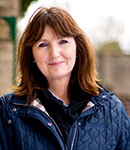 With a passion for plants and an interest in the built environment, Linda re-trained in 2001 in horticulture and garden design and has been designing gardens professionally ever since. Linda combines plants with exciting materials to achieve simple, contemporary form in the garden. This is her third show garden at Bloom since 2013.