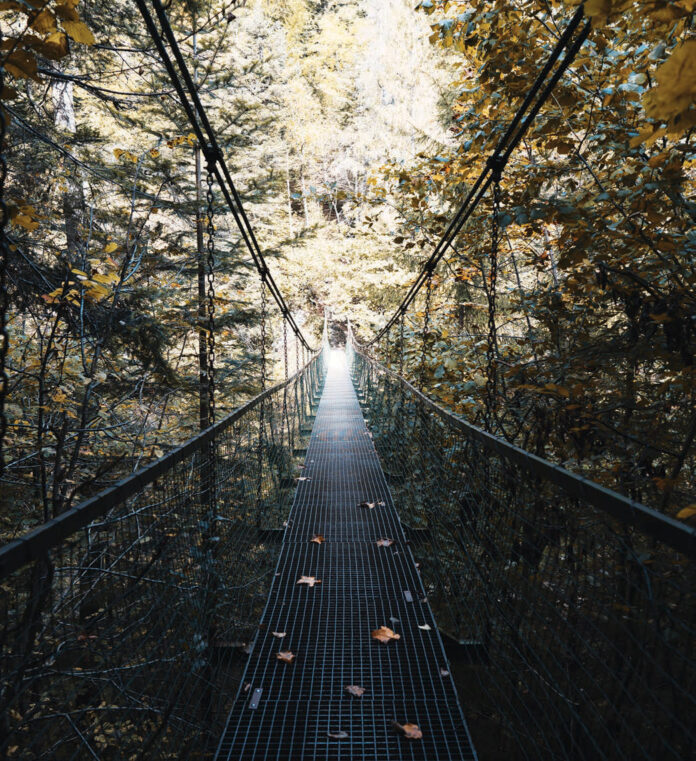 At a time when risk is at the top of the agenda, retired landscape horticulturist, Terry O'Regan, reflects on the importance of risk identification and mitigation in the landscape sector.
---
When financial advisors ask "What is your appetite for risk?" it's tempting to ask to see the
menu first, most will hesitate before answering and few will reply 'insatiable', apart perhaps from Formula One racing drivers, steeplechase jockeys or rugby players, who might well argue that their real appetite is for exhilaration rather than risk.
In terms of learning curves, Covid 19 has been a very different rainbow; the pot at the other side glitters with vaccine rather than gold! This particular curve has created risk awareness more akin to a wartime experience, even if the risks may masquerade as pantomime – sometimes he really is behind you! The approach of a panting, staggering, red-faced jogger is viewed with the same trepidation as a charging trooper with extended rifle and bayonet. Someone coughing in your vicinity resonates like an exploding hand-grenade and sneezers are no longer blessed. Street conversations are socially distanced dances reminiscent of priest supervised school hops of the early sixties.
All creatures are born with risk recognition and avoidance skills; small birds feeding at bird-tables are constantly alert and all birds in the garden occasionally spontaneously fly up, responding to alarms beyond our human ken – avian 'fire drill'?. Humans have also been into the risk-avoidance business for millennia. Unlike birds we can enjoy our meals oblivious of risk, or at least we could before the arrival of the 'Covid Coughers'!
Modern societies are largely built on providing us with evolving risk reduction frameworks, sharply illustrated by current mask-wearing, social-distancing and quarantining rules. Those opposing such limitations on personal freedoms fail to understand that these rules are akin to obeying traffic lights; intended to avoid communal Covid 19 crashes of horrific dimensions.
Parents try to minimise risks for their children. My own urged me to become a bank official for the security promised (they did not live long enough to see the joke in that aspiration!). They were shocked when, armed with my B. Ag. (Hort) degree, I abandoned plans to become a horticultural advisor and opted instead for a career in commercial landscaping and subsequently became self-employed. We learn risk avoidance strategies early, from parents, teachers and other mentors and working for an employer is usually a valuable learning experience, especially ahead of self-employment. But in truth, it is in life's mishaps and blunders where we learn the real lessons of risk recognition and avoidance.
In the late 1960s, a poker school thrived in the Albert College common room. An unskilled card player, I played to pass the time at lunch, when a streak of foolishness led me to bet £5 on a 'winning hand'. Not much you might say, but in 1968 the loss of £5 meant a week of going without. There is no fool like a young fool, so the following day I joined the table again, this time lady luck was kinder and I won back my precious £5. From that day, a
little risk-wiser, I spent my lunch breaks walking in the college grounds.
Genesis, the 1970s rock group had an early hit with 'I Like what I Like', a song in which a teacher, Miss Mort advises, "Gambling only pays when you're winning". Where were Miss Mort and indeed Peter Gabriel when I needed them? The verse ends with the sage horticultural advice "Keep those mower blades sharp". The song was apparently written about a tragic Genesis roadie, whose chequered career included grass mowing! Landscapers will know that the sector is distinguished by colourful characters with chequered careers! The song came from the 1973 Genesis album 'Selling England by the Pound', The cover of the album was a Betty Swanwick painting of an English garden scene, to which Peter Gabriel insisted on adding an image of a green push mower, a subtle salute to his roadie.
My father enjoyed backing horses all his life, a hobby gambler betting small sums in doubles, trebles and accumulators across many UK race meetings (he didn't trust the Irish
meetings!). He maintained that he always had a few bob coming back because he spread his risk. He explained to me that the bookies always made money, even when the
favourite romped home by 'laying off' the bets; in others words by spreading the risk. Life is about accepting that risk exists and applying different strategies to minimise it.
Health and safety and financial risk are risk categories that business owners are familiar with, however human instinct alone cannot be relied on when it comes to quantifying and reducing risk. Over time the state has legislated for such risks, placing obligations and
constraints not only on enterprises but on employees also. As a business owner, you should interrogate the risk profile of your business all the time. The skill lies in learning what questions to ask and in building a dossier of the right answers. "Ask yourself, is it safe?" is a cautionary long running advert campaign run by the Electricity Network. The structured
discipline of safety statements, site specific risk assessment and production of method statements essentially asks the same question but requires answers to be documented and applied. In my experience, however, box-ticking risks becoming counter-productive when it replaces 'cop-on' and 'horse sense'. The late Dermot Morgan might have sermonised that it's more about head-up bird-alertness than head-down pen-pushing! Government officials and agents, who develop H&S procedures and training, should engage with 'coalface' workers to improve the effectiveness of measures, reduce unnecessary cost and 'message overkill'.
Business risks are not confined to finance and safety and whilst there are risks common to all enterprises, some are more relevant to specific sectors. For smaller enterprises in the landscaping and nursery stock sector the complexity of the risks faced can be challenging. We usually have specific landscaping and plant production skills, but may not be skilled
in business practice or management. In poker parlance, you have a hand of cards but it may not be good enough to gamble with! It is vital to pick the right cards when you are buying advice, whether it is for finance management, insurance, safety training, information technology or even 'reliable' weather forecasts!
For our sector, 'The Weather' figures high on our list of risk priorities. I suffer from a lifelong weather forecast addiction, checking 10 forecasts a day, seeking the common denominator, discounting the Dublin 4 'bias' for weather inside the 'Pale' adding hours to predicted rainfall arrival in the southwest. Stepping outside, I often waved a wet finger and sniffed the wind, looked up at the sky and gazed west back the Lee Valley towards Bantry, adjusted my 'weather forecast' and re-arranged work schedules. As a risk reduction strategy, it worked most days, though the Weather Gods could prove unkind; when our teams were on site in Whitegate, Limerick or West Cork, it rained 'cats and dogs', while the sun baked in Waterfall!
Risk recognition and mitigation requires a systematic approach, like it or not we are gamblers and it pays to confront that reality. I will return to this topic with more specific examples in the future! In the meantime listen carefully to the late Kenny Rogers' advice in his 1978 hit 'The Gambler'." ✽
TERRY O'REGAN
pursued a career in the Irish landscape sector for some 50 years as contractor and consult

ant before retiring


recently. For much of that time, he was also an active advocate for the bigger picture perspective and thinking
outside the landscape box. He can be contacted at 087 240 7618 and terryjoregan@gmail.com.