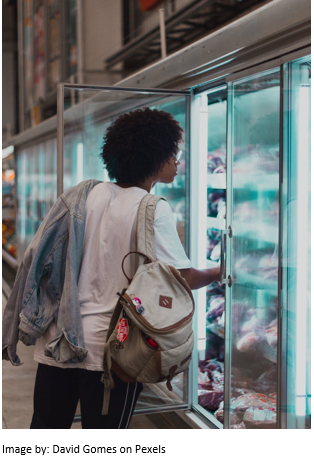 Irish shoppers expect seamless and friction-free shopping experiences according to the 2019 PwC Irish Retail & Consumer Report: Investing in Experience. They expect to walk into a store and navigate it logically and rapidly. Irish shoppers also expect to have access to knowledgeable and helpful sales assistants, pay using contactless or mobile technology and have the option to click and collect.
Bord Bia has also seen this need for a frictionless shopper experience in 'fuller life' trend from the consumer lifestyle trends report as people look to declutter their lives and make their time as productive and sociable as possible – aided by tech.
Another growing trend identified among Irish shoppers by the report is the 'micro-trip'.  This is where consumers spend less than five minutes in store. Changing lifestyles combined with growing urbanisation are key factors in this trend. A quarter of Irish consumers conduct a micro-trip daily and the rate is even higher, 31%, with young millennials
Online shopping continues to grow and according to Euromonitor food online sales were valued at €3.9bn in Ireland in 2019 (or 468M – TBC. As shoppers now opt to visit stores rather than need to, it is essential that stores and manufacturers consider the right experience for shoppers. Food manufacturers should ensure their products are easily found in the category where their shopper expects to find them and that their packaging aids identification and communicates the key attributes to the shopper who is decreasing their time at the point of purchase.
If you are looking for further information on shopper and consumer information please contact Bord Bia.