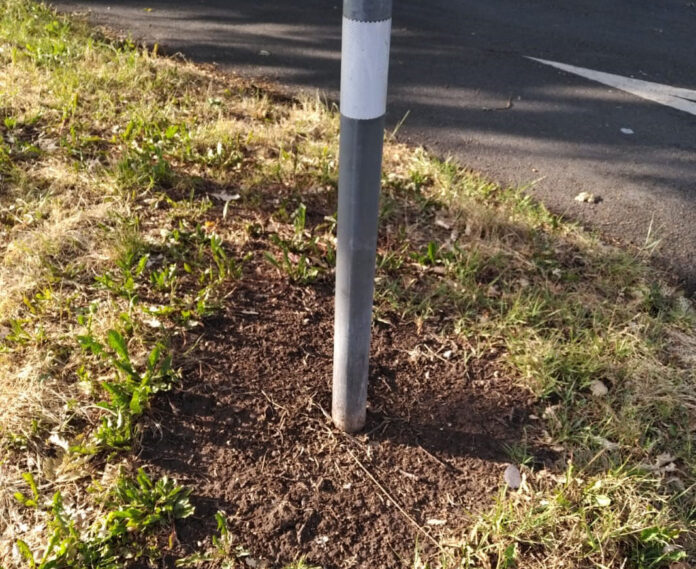 Alan Abel of Complete Weed Control (South & Central Wales) says that ICL's residual herbicide, LockStar, has become an essential product in his armoury. Since its launch last year, LockStar has been well received in the turf and landscaping sector. Public green spaces, amenity areas, and transportation infrastructure were suffering from weed infestations, a reduction in available chemical solutions, and reducing budgets for control. This new herbicide, which controls a broad spectrum of weeds, has been keeping areas such as these weed-free, functional, and visually pleasing.
LockStar's innovative formula contains diflufenican and iodosulfuron-methyl-sodium, which is the first new weed control active ingredient to be released in the UK for many years. Alan has been using LockStar throughout the past season and has reported hugely encouraging results. "I've found it to be excellent and the longevity is fantastic," he said. "It has been effective on all fronts for up to five months with just one application." When applied before germination, LockStar creates a dual barrier at the soil surface ensuring that soil is kept weed-free for up to five months. To control weeds that are already present, it can be tank-mixed with glyphosate or a 'fatty acid'. Alan went on: "For those weeds that are already present, I have mixed LockStar with both glyphosate and another herbicide, I've applied them at half rate and again, the results have been fantastic."
Alan says that the product has been a huge hit with local authorities and councils especially when it comes to the treatment of areas that need frequent strimming. "We have applied LockStar to many fence lines, wall lines, tree bases – areas that need strimming at least once every three or four weeks," continued Alan. "With LockStar applied to these areas, they don't require to be strimmed at all, which saves our grounds teams a lot of time."
ICL recently announced an update to the label of LockStar, which provided users with more effective and flexible weed control, as Colman Warde, country manager for ICl explains: "The label update includes extended use of the product meaning it can now be applied at any time of year instead of the previous limited window between February and June. It was most welcome news to contractors and grounds managers as it gives them the opportunity to adapt their approach and give them greater control over weed growth." Alan agreed that these new permissions provide a lot more flexibility.
Please contact ICL on 044 1473 237100 or visit www.icl-sf.ie
Follow ICL on Twitter @ICL_Turf ✽