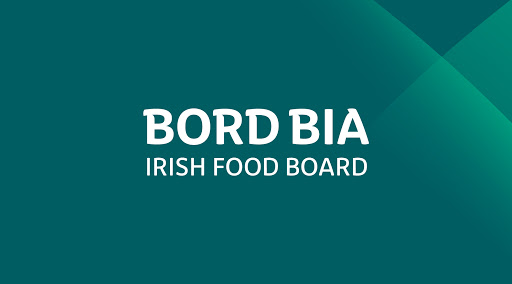 Siobhán Collins, Branding Specialist, Bord Bia – The Irish Food Board
If you are working in a marketing role in your organisation, be it a brand manager, digital marketing, or insights related, you might wonder if you possess the right traits and characteristics to succeed in your role. By analysing the skills and characteristics of successful marketers we can learn what it takes to succeed and some recurring themes emerge :
Empathy – the ability to see the world from the consumer's point of view, to walk in their shoes, and to understand their issues. You have to leave your own bias to one side as you are not the end-user.
Curiosity – asking questions around why, when, where? Being nosy is a good trait for a marketer! Wanting to go beyond the obvious and get into the heart and minds of consumers to understand how they tick.
Strategic rather than tactical – it's tempting just to solve today's short-term problems with short-term tactics but unless you have a strategy you won't succeed. Ask "what's really the problem?" Have few objectives and clear positioning. Sometimes strategy is about what you're not going to do. Keep it simple.
Data literate: ability to unearth insights behind the data. What story does the data tell us? For example, Coca Cola used the data collected from its self-select drinks touch screen fountain machine to inform new product launches based on consumers most popular choices. Foodservice operators use historical customer data to design combo deals.
Trends savvy: curious about where the world is going and what are the driving forces shaping the future.
Managing Creativity – you do not have to be a highly creative person, the important skill you have to learn is how to brief agencies. You should know and respect your respective roles and give creative agencies the freedom to do their thing. Dove's now 20-year campaign around real women came from a brief to challenge the unrealistic expectations set by the beauty industry on women which was making them feel demoralised.
Disruptive rule breaking – going against category conventions and norms, seeking differentiation for your brand, having the courage to walk a different path. Copying others is the easy path, out of box thinking is more rewarding. For example, Bee Alternative offers the experience of honey but is a vegan alternative to honey being made from brown rice.
Always Learning and adapting: learn by doing, learn from mentors, attend events and webinars.
Storytelling:  can you tell the story of your business or brand in a few simple sentences. What would draw a consumer in to engage them? For example Brennan's "Today's bread, today" needs little explanation.
Comfort with imprecision – marketing has been described as the intersection of science and art. You sometimes need to make assumptions, be comfortable with unknowns and deal with an uncertain future.
Test don't assume – be objective in your assessment, use research and testing to validate your ideas.
Understand Digital  – the world is fast becoming driven by digital so you need to be aware of what's happening without being slavish to fads.
Relationships: cross functionally, with external agencies, with customers – marketing is a people business.
Innovative: ability to see issues in new ways, challenge the "givens", go beyond the obvious.The move to "food by design" personalised, local, sustainable diets is going to transform the way we eat.
Get out there – into shops, bars, websites, social media platforms. The benefits of seeing what is happening first hand is immeasurable.
  References:
Innovation is Marketing's Job, Too by Beth Comstock. Harvard Business Reviews July 03, 2014
Want to be a Great Marketer in 5 Years? Master These 4 Skills. Paul Petrone. Oct 4, 2017
Most Important Traits of a Successful Brand Managers. Merlin One
The dos and don'ts for success as a Brand Manager. Welcome to the Jungle. Jan 21 2020
Top Traits of an effective marketing leader. Gavin Llewellyn. 22 Dec 2017
Marketers look to define their role, build a talent pipeline, and get smarter about tech. Catharine P Taylor. WARC IAB Annual Leadership  Meeting, Feb 2014
Top Traits that set successful marketing leaders apart. William Craig. Mar 27 2018
The Personality Traits of top Marketing Leaders. Domenica D'Ottavio
Insights from Marketing Weed's Session: Ritson's Monster & The Twelve Traits of Great Marketers. 10 Jul 2020