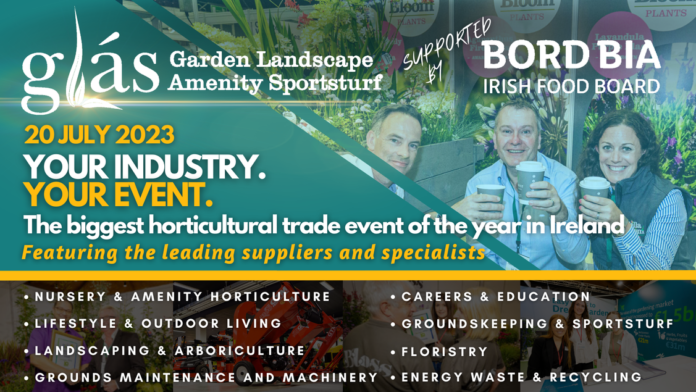 Ireland has an exceptional horticulture sector, with a well-trained workforce and a strong reputation, which puts us in an excellent position to further accelerate its growth in 2023.
GLAS is a key focal point in terms of sales, networking and learning opportunities, an unbeatable opportunity to reach trade buyers across the garden, landscape, amenity and sportsturf trade.
VIDEO – 2022 Show Highlights
Featuring the Bord Bia Thinking House and the return of our popular Learning Theatre which will feature talks on the latest trends & buyer behaviour shaping our market, as well as attracting, retaining and nuturing talent, regenerative gardening & landscaping and more.
The New Product New Plant Awards and Supplier of the Year Award will be hotly contested, with the winners announced at the show and profiled on Growtrade.ie. While the outdoor area at the main entrance proved so popular with visitors we have developed this to facilitate the demand for the return of our Machinery Park and for more outdoor exhibits and demonstrations.
To book your space at GLAS 2023, click here.