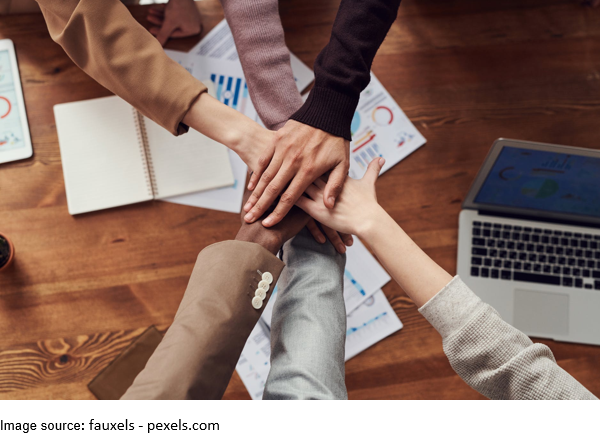 Author: Grace Binchy, Insight & Trends Specialist, Bord Bia – The Irish Food Board
This article takes a look at how the "local action" sub-trend under Responsible Living is evolving to be more about corporate and community action.
Local action explored how consumers have continued to find their own community solutions and initiatives but also it looked at how proactive businesses have increasingly become part of the local social fabric too. This is something that is of particular appeal to both Gen Y & Z, who seek out more transparency and often look to support smaller brands who feel more authentic and real to them. Such corporate social and local engagement has also allowed consumers to align themselves more closely with brands that are more likely to reflect their values.
A more recent evolution of this is, talked about in a previous food alert I wrote, talked about how employees now are starting to seek out employers who share their values. People under 40, in particular, want to work for employers that share their values. This cohort will represent 75% of the workforce by 2025. (Forbes) Supporting employees' values by helping drive change in the world around them is a further manifestation of this. Lush the cosmetics retailer, having identified the "climate emergency" as a top employee concern, closed 200 shops in the US to allow their employees to join the global climate marches last September.
COVID 19 has brought a new dimension to how people look at businesses and how they have engaged with their local communities and are providing support to the vulnerable in a time of crisis. Coming out of the pandemic it may be the case that employees and consumers question " what was your response?" to the corporate world.
Indeed the Reputations Agency has just launched their Purpose Power Index which is designed to look at the Irish publics' perceptions of sectors, organisations, industries and public bodies' response to the  Crisis. This is measured against a number of elements – whether they are improving lives, acting beyond profit and benefitting society.
"Did they help?" is another example of this. This new voluntary run online database established in response to COVID 19, compiles information about the actions of corporations and public figures during the coronavirus. It works by celebrating the positive and calling out inappropriate behaviours of major global actors. The aim of this service is to help "people make better, more informed decisions in the future about where they spend their money and who they invest in." After the coronavirus pandemic, the team, according to Robin Leigh Chatty, would like to expand the project "and rank corporations and public figures on other world issues such as global warming, child labour and more." (Hypertext, South Africa, April 2020)
Recent years have also seen a huge emphasis on workplace happiness becoming an integral part of professional life, especially with growing mental health concerns. These concerns are only likely to be more prevalent in the fragile world we live in now and for the foreseeable future. A purposeful job helps play to workplace happiness and a recent YouGov survey revealed that 87% of people in the UK say it is important to them. Again this is even more important for younger generations with growing climate change concerns, nearly 25% of 15-18-year-olds in the UK according to an article published in Business Green say they are likely to seek out a career path addressing sustainability concerns.
Purpose-driven culture, however, is not without its skeptics and concerns around corporate altruism – for example – 29% of Americans think businesses support social movements purely to earn money. However COVID 19 may change these views – as businesses are also financially challenged, it might allow people to reassess what "corporate giving back' means. 56% of people, according to a study just published by the AAAAs, said that they're pleased to hear about brands taking actions to help out communities during the pandemic.
The examples of businesses giving back our endless and have been extraordinary from the Heinz partnership with Magic Breakfast to provide breakfasts for school children in the UK to the pivoting of businesses such as Formula 1 help create ventilators to businesses like Steward in the US helping farmers set up eCommerce platforms to create direct to consumer models to sell their produce, there have been many wonderful examples of collaborations, partnerships and new ways of giving back.
So to summarize what does this mean for the food and drinks industry?
Brands and businesses that are in a position to provide some level of community support but don't, are more likely to be open to criticism from consumers in the future and likely to be viewed even less favourably by the Genz and Yers – the employee of the future. While recognising that many businesses are really challenged right now, this type of engagement is obviously only expected where it's possible, especially from bigger corporations. However, as many businesses are adapting for the future, building new business models that support the triple bottom line or engaging with Origin Green and similar initiatives like Business in the Community Ireland allow for the creation of new platforms that can address these changing societal demands.
It's interesting how people have come to expect businesses to take a stance when it comes to social and ethical issues. The woke workplace is no longer radical.
At the minimum businesses need to find ways to demonstrate that they are there and that they care for their consumer, their employees and the wider community. Ultimately what people want right now is to feel safe and that the business world is more mindful of the world that they both work and live in.
Suffice to say that local action is evolving to being more about corporate and community action. A likely positive benefit of COVID 19, we hope.
Sources:
https://hbr.org/cover-story/2020/01/leading-a-new-era-of-climate-action
https://www.canvas8.com/signals/2020/02/25/workplace-purpose.html
https://www.canvas8.com/signals/2020/04/28/covid-brand-callout.html
https://www.htxt.co.za/2020/04/03/this-website-checks-which-companies-or-celebs-have-been-helpful-during-covid-19/
https://yougov.co.uk/topics/economy/articles-reports/2020/02/20/quarter-british-workers-find-jobs-lack-meaning
https://www.marketingdive.com/news/4as-56-of-consumers-interested-in-brands-covid-19-initiatives/574728/
https://www.canvas8.com/signals/2020/03/27/brand-action-coronavirus.html