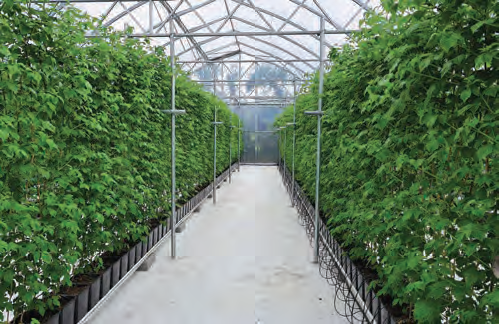 As lockdown took hold of the country on March 27, Irritec Irrigation Technology was slap bang in the middle of their busiest March in living memory. Owner, Paul Kunkels, shares his
COVID-19 experience.
"The month started dry and after a week of no rain, I knew we would be busy, my phone was ringing constantly with requests for servicing and 'when can you start?'" says Paul.
"We had an installation lined up for Saturday, March 28, the only day that week that I could dedicate all five team members to be on-site together. The install was for new raspberry plants – 4,000m of drip irrigation and all the associated pumps, piping and control system. At a push, we would have it done on the day, with maybe a small bit to do on the following Monday.
"When the lockdown came into effect from midnight on the 27, my only option was to tell everyone to stay at home for at least two weeks. The plants were already on route to the
grower, so the installation had to go ahead, so it was up to me and a helper supplied by the grower to complete the whole installation." "I started on Saturday, then worked Sunday and every evening that week. The plants were planted Thursday and by the time the last plants went in on Friday, the irrigation was complete."✽