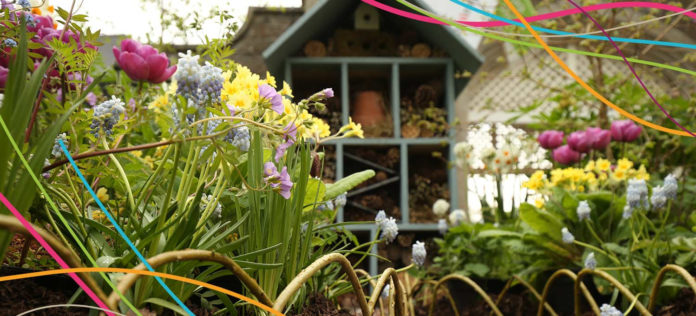 Announcing our fabulous programme of events!
Here's a glimpse of what's in store…
Gardens – Magnificent  'Eco Gardens' adorned with wildflower meadows, hedgehog houses, insect hotels, fruit trees and hawthorn hedging. Thousands of plants to buy from specialist nurseries for spring planting!
Know-how – on growing unusual vegetables from Mark Diacono, on creating small plots for herbs from Lia Leendertz, and ornamental planting from Helen Dillon, as well as answers to all your questions from Geoff Stebbings and Reg Maxwell.
Flowers  – Large scale floral displays to admire, and inspiring ways to arrange locally grown flowers as well as workshops on painting the flowers in your garden!
Food – Great craic in lively cookery demonstrations with our ever popular resident chef, Paula McIntyre. Local producers with unique Northern Ireland foods, and artisan food stalls to enjoy in the Food Village.
Performances – We are excited to welcome the up and coming young talent represented in Sestina, alongside our evergreen Martello Jazz Band, as well as the dance by Maiden Voyage and music by Clay Pigeons.
Little Green Fingers – There is plenty to keep the little ones occupied from planting seeds for wildflowers, herbs and vegetables for creating garden art to archery.
Check out our What's On Guide.
If you haven't already don't forget to pre-buy your tickets online to avail of the discounted rate and avoid the queues on the day!
Tickets are on sale now!
Click here to buy!