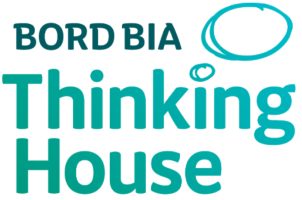 Grace Binchy, Insights & Trends Specialist, Bord Bia – Irish Food Board
Gradually then suddenly, Ernest Hemmingway
Yes, how the early days of the new-year start somewhat at a slower pace. Newly recharged, everyone starts cranking up the pace once more and suddenly another year has passed.
And so before the inevitable, it is worth us taking time to reflect on some highlights from our Thinking House Insight studies for 2019.
We continued the roll-out of our Ireland Shopper Insight Series with Beef and Frozen Food studies launching in quarter one. With wide industry engagement, these studies brought local insight to two categories that are both in change, though obviously for different reasons. However underpinning both sectors are opportunities to broaden the scope to both educate and innovate, check out our Beef Futures and Frozen futures wheel to learn more here.
The first half of 2019 also saw the launch of our clean study: "What Does Clean Mean?" and the Bord Bia Functional Food and Beverage Innovation Playbook.
These two significant and in-depth studies unlocked a wealth of global insight.
"What Does Clean Mean?", is a multi-country study across 5 markets representing 9,000 people supported with an online community and expert interviews. The study sets out to explore the language of clean and what people look for when it comes to clean labelling including ingredients, nutritional information and packaging. The study covers a breadth of sectors and categories.
The Bord Bia Functional Food Innovation Playbook involved interviews with some of the world's leading science and nutrition experts. Their thought leadership informed the innovation platforms designed which were then tested with consumers using qualitative groups and predictive modelling. This allowed for the set up of a number of robust innovation territories looking at areas that include gut health, brain, sleep and performance. The study is designed to provide a breadth of stimulus to explore opportunities across a breadth of food and drink industries.
The year also saw the continued rollout of our updated
Consumer Lifestyle Trends, Packaging Trends and Dietary Lifestyle Studies.
We would like to thank all our agency partners in the delivery of these studies including Jump!, Core, Empathy, B&A, Kantar, Coyne, Canvas8 and all the other agencies who work with us to bring our work to life.
We also welcome the opportunity to engage with industry to learn some more about these studies.
This is just some of the great work done in the Thinking House over the last year, you can access all of our insight studies here. To find out more about our work please contact  thethinkinghouse@bordbia.ie.
Next up you ask?
What Ireland Ate last Night?
Bord Bia clients can join us on the 6th of February to learn more about Ireland's favourite dinners. This is an update on a study conducted in partnership with Red C in 2011. It sets out to explore how food on our plate is changing. Evolving cooking, shopping and dining dynamics will all be covered.
Click here to register:
https://www.bordbia.ie/news-events/events/all-events/insight-session-what-ireland-ate-last-night/
References:
Insight Studies: https://www.bordbia.ie/industry/insights/publications/
Trend Studies: https://www.bordbia.ie/industry/insights/consumer-insights-team/