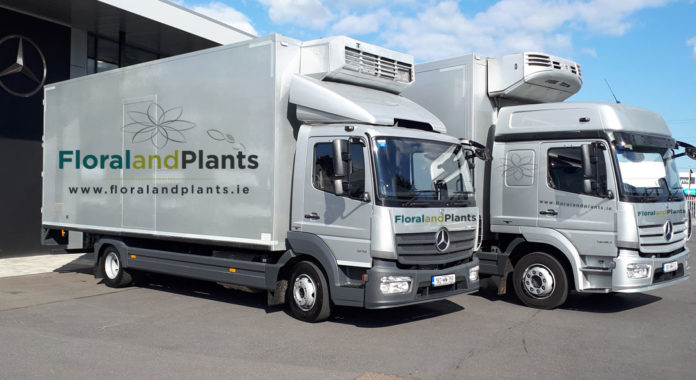 Hello everyone.
I hope that you are doing well and hopefully ready and confident for re-opening today Monday the 18th. That said I understand that it is a personal decision for us all individually but for those of you opening I want to let you know that we will be here whenever you need us.
Starting Back
The COVID-19 pandemic has been a shock to us all but somehow we will have to get on with life as best as we can.
More importantly, our staff have been and will be respectful of the need to continue social distancing, will respect the needs of each individual customer and make sure that both you and our staff feel safe in the workplace.
Please see a link here to this really useful information at Citizens Advice on returning to work, which we ourselves have followed and will continue to adapt, based on the latest government advice.
Business Continuity Then, Now and the Future.
Throughout the last number of weeks, we continued delivering and will continue to do so as the government may decide to reclose sections of business and society again. Our advice then and now was that we are part of an Essential Service, whether that was delivering flowers for funerals or ornamental and vegetable plants to many of the garden retailers who were continuing to do business online. It was the garden and gardening that kept many of us sane. The traditional funeral wreath also took on a more significant importance, as numbers attending are limited and the simple act of being able to have a wreath placed on the grave of a loved one was all that some mourners had.
Thank you 
On behalf of the FloralandPlants team, I would like to thank you for your continued business throughout the emergency. We are genuinely grateful that we are still in business and have a job that allows us to do what we are most passionate about.
Quality, Value, Selection, Service, Always!
On a positive note, the crisis has given us the space to change our way of doing business for the better and we will continue to be there for all our customers whenever and wherever they need us.
Runs & Schedules: (Adapting and Adaptable)
Arjan will start in the west and north will start on Saturday evening from now on and we are also starting in the Galway area first thing Sunday morning. I then continue going up through the west coast into Northern Ireland for Sunday night  and into Monday
John will stay around the east coast and the greater Dublin areas including Naas, Kildare, Carlow, Wexford along with the North East as far as Monaghan and Dundalk.
Marcel will cover the East to West on a Tuesday night then Mayo and Galway, then towns on the way down to Limerick on a Wednesday with Kerry, West Cork and Cork on a Thursday.
Online Ordering
New Web Shop Customers – During all of this our web ordering service worked well and was utilised by both experienced Demo Web Shop ordering florists along with many of our existing and new customers for whom Demo Web Shop ordering was a new experience. They realised that we all need to adapt and change if we want to Survive and Thrive. Ordering can take place every day of the week with deliveries overnight 6 days a week. (Links above are to our Demo Webshop)
If you would like a Live Account then please get in touch and we will set you up right away.  

Existing Web Shop Customers – If you already have an online account start shopping now shop live here Live Web Shop
Phone & Email Ordering
You can always email or ring us, as usual, and we have a van on the road for emergency deliveries 24/7 as best as we can.
Credit Control
As you understand that the shock to the supply chain in The Netherlands now means that credit control is even stricter than before and we will only be able to continue deliveries to customers who are in full compliance with our credit control requirements.
Thank you all very much and please stay safe and follow the Return to Work Advice HERE as best you can.
Thank you and please remember Work Safe – Stay Safe.
Arjan and the FloralandPlants Team
To contact us please fill in our enquiry form HERE