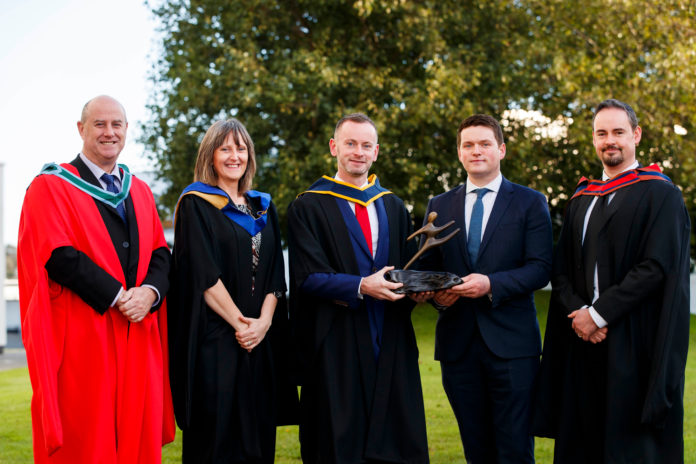 TU Dublin was delighted to announce that this years' recipient of the annual 'Academic Excellence in Horticulture Award' sponsored by Westland Horticulture is 4th-year student, James Brady.
James graduates the programme with a BSc Horticulture (Hons). The award to this year's top academic horticulture graduate was presented at our conferring ceremony on Friday 8th Nov 2019 by Westland's Sales manager, Colm O'Keeffe.
The award is presented to the student with the highest GPA in the degree award years, and it comprises of a (perpetual) Bog Oak sculpture, a certificate and a cheque for €100.00. The bog oak piece ('High Flyer') created by Sculptor Kevin Casey from Co. Longford has been carbon dated by the School of Geosciences at Queen's University Belfast at between circa 3,300 and 3,600 BC.
In addition, James is the recipient of the student of the year award from the Department of Engineering. He will also receive a cheque for €500.00 from the TU Dublin Blanchardstown campus.