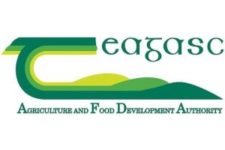 As a horticultural producer, you have no doubt been dealing with some issues around sourcing labour in the usual way for the 2020 harvest period.
The Department of an Taoiseach announced on Friday 17th that "The Department of Agriculture, Food and the Marine has been working closely with the Department of Employment Affairs and Social Protection(DEASP) to ensure employers are aware of the supports for business to help them source labour from the domestic economy" and went on to say "A national recruitment campaign will start shortly with the aim of recruiting a large number of temporary workers for the horticulture sector from the Live Register within Ireland.
This recruitment campaign is now live. DAFM and Teagasc, with the support of Horticultural producers represented by the IFA, have partnered with DEASP to support this development. As an employer looking for horticultural workers, you can participate in this recruitment campaign by completing the form below. We will pass the information to DEASP regularly so that they can endevour to match people with the open positions in your business.
Click here to fill the form!