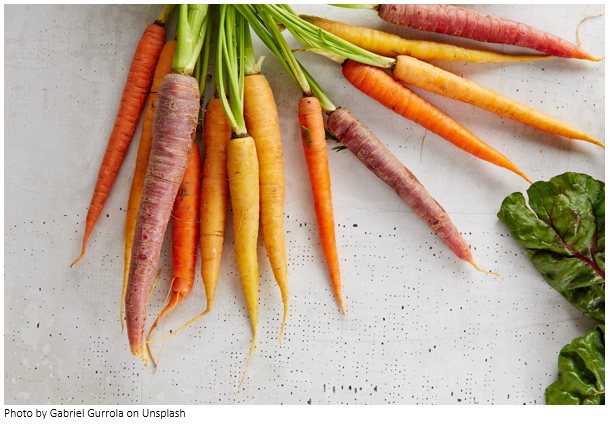 Nick Curtis-Davis, Head of Brand Development, Bord Bia – The Irish Food Board
The Happy Pear, Bosh! Joe Wicks, Holly White… Recently it seems that advocates of plant-based diets have been playing a growing role in shaping the public discourse on how we eat today. You don't have to look too far back to remember a time when vegetarianism was seen as outside of the mainstream and veganism was considered an extreme choice. How things have changed.
Bord Bia recently completed a piece of international research to take a closer look at this phenomenon, to look beyond the buzz being created by influencers on social media and the alarmist headlines in certain sections of the press, to separate fact from fiction and to identify opportunities for the food, drink and horticulture industries. It makes for fascinating reading. You can find the full report here but to whet your appetite here's a fast-food tour of 5 of the main findings:
1. Vegetarianism and veganism may be news, but they are certainly not new. Vegetarianism has roots in ancient India and Greece, was the dietary choice of Leonardo da Vinci, Franz Kafka and Mary Shelley (Britannica) and as early as 1910 we see the publication of the first modern vegan cookbook the snappily titled No Animal Food and Nutrition and Diet with Vegetable recipes.
2. Whilst the noise around the plant-based diet phenomenon might arguably be disproportionate to its actual scale it is undeniably a trend which has firmly taken root. Sales of plant-based food in the US were worth $3.3 billion and growing by 20% in 2017(Nielsen, 2018).
3. This specific movement in food is being shaped and supported and informed by several macro consumer trends that can be observed around the world today (Bord Bia, 2018). Consumers increasingly seeking to live more responsibly and to take more care of their health and wellbeing. More than just a dietary choice, for may followers of plant-based diets are an expression of identity "I want to express the views and values of myself and my community, and have that uniqueness and creativity respected and celebrated…"
4. As the range of motivations for adopting plant-based diets has grown and deepened the boundaries between dietary choices are becoming more blurred. Plant-based diets operate on a spectrum; ethical vegans, dietary vegans, vegetarians, pescatarians, rebalancers and many stops in-between.
5. The numbers of adherents to plant-based diets is small but growing rapidly and the relaxed boundaries between them are reflected in a claimed commitment to these diets. For example, of the 3.5% of those surveyed who claim to be vegan, 38% of these adopted the diet in the past 12 months but just 42% claim to be committed forever.
All of this and more can be found in the Bord Bia Dietary Lifestyles Report.
Bon Appetit!
References:
1 https://www.britannica.com/list/8-of-historys-most-famous-vegetarians
2 Nielsen, 2018