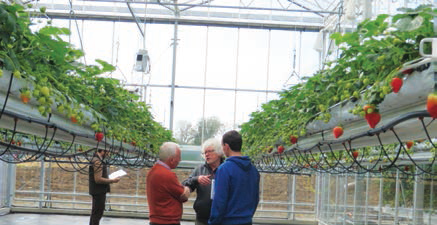 There was a large attendance at the National Berry Seminar held in Ashtown recently.
The highlight of the event were talks by Adam Whitehouse and Dr. Mark Else both from East Malling Research (EMR) Centre, in Kent.
Adam's talk focused on achieving the best results from 'Malling Centenary. He also gave an update on other new strawberry varieties soon to be released from their breeding program.
Precision fertigation of soft fruit was the subject of Mark Else's presentation. His work involved the use of sensor technology to optimise crop fertigation.
Growers also visited the strawberry research glasshouse in Ashtown. There was a great discussion amongst the growers and scientists and trade on the optimal growing requirements for 'Malling Centenary'. ✽