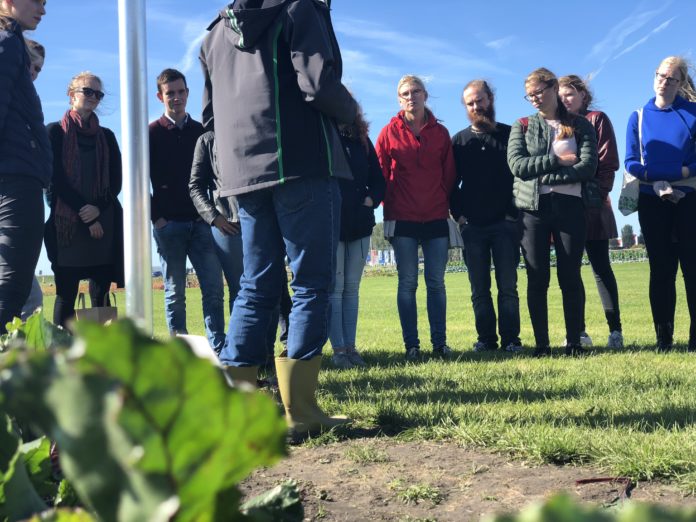 'I come here every year, and every year there are new machines on exhibit', says one of the trade event's visitors. The sixth edition of this successful event has come just to a close and once again Seed meets Technology was able to boast huge visitor numbers. Presenting new technology and varieties alongside an informative programme apparently make for a unique formula that is highly attractive to business enterprises active in the seed industry.
One of this year's newcomers was Dutch Valley, who presented themselves at Seed meets Technology with eight participants. Dutch Valley is a group of companies that are active in the field of hardware, software, reagents, laboratory services and bioinformatics. The lecture 'Advanced technologies in genomics for plant breeding' drew quite a crowd of interested visitors.
The programme also included the symposium 'Crop protection 2030: what does it mean for seeds?', which featured speakers from the Dutch Ministry of Agriculture, Artemis, Bejo and Incotec, who spoke about the vision of the future for 2030 with regard to crop protection in relation to their professional fields. This was apparently a subject that elicited numerous questions, which in turn resulted in some very interesting discussions.
Seed companies
This year Takii Europe set up a tent smack in the middle of the demo fields. There were stunning views of the fields, on which dozens of crops were being grown.
Gautier Semences participated this year for the first time. The French grower's main crop is lettuce. Many varieties were on exhibit, grown both hydroponically and out in the open field. 
2020 Edition
The next edition of this event will take place from 22 to 24 September 2020. You can register for a stand or a demo field via info@seedmeetstechnology.com.