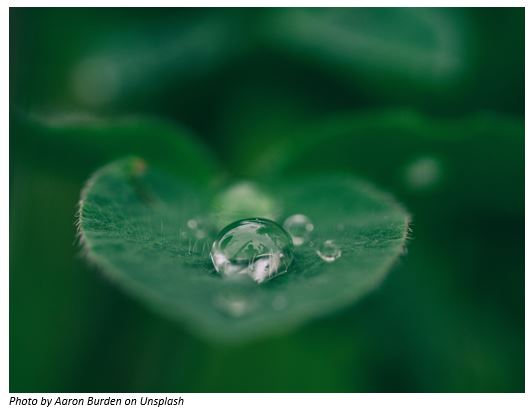 Kate Holland, MSc Food Design Innovation, Bord Bia – Irish Food Board
Could the European Commission's Circular Economy initiative be the answer to environmental sustainability?
European regulators and researchers are turning to the Circular Economy system as a solution to climate change and health challenges. BusinessEurope, European lobby group and activist for the growth of European companies promote the Circular Economy and Plastics Strategy initiatives towards reaching the ambitious goal of increasing the use of recycled plastic in products from around 3 million tonnes today reaching 10 million tonnes of recycled plastics by 2025.
The European Commission are focusing on its food strategy to deliver on commitments made under the Paris Climate Change deal and the United Nation's Sustainable Development Goals. Carlos Moedas, EU Commissioner for research, science and innovation spoke at the Food2030 conference in Brussels of the potential for a circular economy approach, "Through the circular economy, our food systems can better deliver nutrition and combat climate change".
BusinessEurope defines Circular Economy as "minimising waste generation and maintaining the economic value of products, materials and resources as long as possible". The strategy can take many forms from reducing the use of virgin resources and energy, design innovation of plastics to increase their recyclability or cooperation between companies through industrial symbiosis where one industry's waste is another industry's input.
One such innovative example is the Circular Economy project, Water2Return (W2R) – Recovery and Recycling of nutrients TURNing waste WATER into added-value products for a circular economy in agriculture.
This project focuses on the treatment of slaughterhouse wastewater for large-scale nutrient recovery. The project was tested in the Andalusia region, Spain is a region well known for its water scarcity challenges. Nutrients recovered from its wastewater will be turned into value-added products for the agrochemical industry and agricultural sector. The 3 raw materials of nitrate and phosphate concentrate, hydrolysed sludge and algal biomass are the basis for further manufacturing agronomic products resulting in an organic fertiliser and 2 biostimulants for commercialisation.
Additional expected outcomes of the project include a reduction in the adverse environmental impacts of wastewater discharge by achieving nutrient recovery rates of 90-95% for nitrogen and phosphorous and reducing the amount of wastewater discharged to the environment by 90%. Further potential gains include a reduction in waste diverted to landfills by 80% and energy self-sufficiency of slaughterhouses wastewater treatment plants.
Increasing Environmental Responsibility
As well as the Circular Economy, other environmental sustainability initiatives to come include
UK tax on plastic packaging with less than 30% recycled content
UK consultations on Deposit Return Schemes (DRS) and Extended Producer Responsibility (EPR) where producers of a product take responsibility of the treatment or disposal of post-consumer products
EU Directive on Single Use Plastics.
Packaging waste in Ireland
Repak, the waste packaging recycling body in Ireland was set up in 1997 with huge success and has reduced the volume of packaging going to landfill from 90% to 10% according to Food Drink Ireland. Repak will be fundamental in reaching the ambitious EU Plastics Strategy here in Ireland and making all plastics packaging recyclable by 2030. In Ireland, we currently recycle 34% of our plastic packaging waste which will need to increase to 55% by 2030.
The increase needed in plastic waste recycling cannot be achieved by increasing PET plastics recycling alone. There is a need for investment for the production of better quality plastics increasing their recyclable abilities due to a vast amount of plastics on the current market today being unrecyclable as a result of their chemical structure.
Two-thirds of post-consumer plastic packaging waste comes from food and drink industries including food packaging film, microwave proof containers, bottles for water, milk, soft drinks and juices, yoghurt pots, vegetable punnets, trays and containers. With this comes a clear indication that action and innovation is required to increase the environmental sustainability of the food and drink industry.
Between now and 2030 we can expect many changes across all industries in the race towards sustainability. New laws, regulations and targets are coming which may cause a change to existing packaging and require labelling on plastics products for efficient waste management. Bans on packaging which some industries are currently using may come into place with a need to innovate and change, resulting in potential cost increases to businesses. And finally, consumers are rethinking plastic packaging, they are becoming more informed, active and alarmed about the recycling of plastics and a sustainable environment.
For a Circular Economy, a circular understanding of the problems, legislation, policy and potential solutions is needed across manufacturers, retailers, government bodies and consumers in order to address this universal challenge we face.