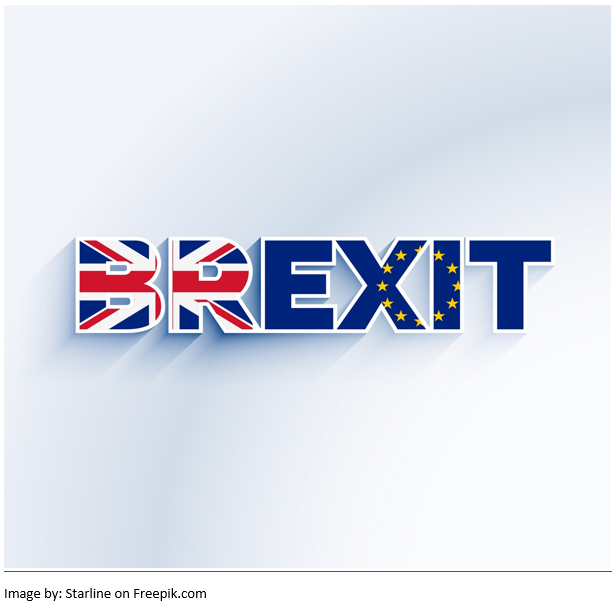 Cian Hassett, Marketing Executive, Bord Bia – The Irish Food Board
Bord Bia's Supply Chain Advantage Workshop
Registration for Bord Bia's first Supply Chain workshop of 2020, led by our UK Supply Chain consultant Simply Supply Chain, has opened. This half-day workshop will be held on Friday 24th January in Bord Bia's Creative Workshop and follows on from the Supply Chain Optimisation Workshop held in October, focusing on developing UK customer advantage in the Supply Chain.
To join us, sign up here
Conservatives win landslide victory in General Election
Boris Johnson's Brexit election gamble has paid off as the Conservative party have won their biggest majority at Westminster since 1987, delivery an electoral shockwave that left both the Labour and Liberal Democrat parties seeking new leaders. Mr. Johnson described the result as a "powerful new mandate" to deliver Brexit. Jeremy Corbyn announced he would not contest another election as Labour leader after his party's disappointing defeat, while Lib Dem leader Jo Swinson has lost her seat to the SNP – the party will now be taken over by both Ed Davey and Sal Brinton. Boris Johnson has pledged to bring forward his Brexit legislation before Christmas, with a view to Britain leaving the EU on January 31st – the negotiation of a trade deal with the bloc will then begin.
Johnson's election victory prompted a wave of relief in Brussels, providing a much sought-after clarity about the UK's Brexit plans and paving the way for hard-fought negotiations on the two sides' future relationship. However, there is also some fear from the EU about Britain's negotiating objectives for the new trading relationship. EU ministers have also underlined the extremely short window that exists to negotiate a deal, given Mr. Johnson's refusal to extend Britain's post-Brexit transition period beyond the end of 2020.
Business leaders and senior executives of listed companies have promised to unlock investments if the new Conservative government can bring political stability, but they have called on Boris Johnson to deliver a soft Brexit that will boost confidence in the UK economy. Many British companies have concerns about the Conservatives' Brexit strategy, warning about the damage to their operations from leaving the EU.
In light of the election results, the Sterling climbed hugely – up 2.7% to $1.351, its highest level since May 2018. Against the Euro, £1 was equal to €1.207, its highest level against the euro since December 2016.
Future UK Trade Relations with the EU
In their last weekly bulletin, the UK's Provision Trade Federation (PTF) highlighted the implications of food imports and sustainability in relation to future trade relations with the EU and with the rest of the world. They believe that it is important moving forward, with the possibility of trade negotiations, that the UK can demonstrate an ability to raise environmental standards in their own food and farming systems. Imports of cheap food from less well-regulated systems could simply make it uneconomic for UK producers to compete, as could the loss of existing export markets. The current Brexit timetable suggests that terms of trade may have to be agreed before conclusions have been reached on what the UK wants their national food system to deliver.
The new EU Institutional Cycle
The new European Commission has finally taken office. The UK is not a member of the new Commission led by Ursula von der Leyen. Charles Michel has also replaced Donald Tusk as President of the Council. Michel Barnier will still be the EU's lead negotiator for future trade talks, though he will need a fresh mandate from the Council for this.
Official Controls Regulation (OCR) – Changes in the trading of Animals and Animal Products
The EU has also introduced some Official Controls changes on imports from 3rd countries from the 14th of December 2019. The UK's International Meat Trade Association (IMTA) has highlighted some of these changes as follows:
Border Control Posts (BCPs)
All Border Inspection Posts (BIPs) and Designated Points of Entry (DPEs) will automatically be re-designated as Border Control Posts (BCPs).
2. Pre-notification deadline
Importers of live animals and animal products will need to give the relevant BCP at least one working day, and a minimum of four hours prior notice of importation. There are no changes to the minimum pre-notification period for live animals.
3. Common Health Entry Document
Importers will also complete a new Common Health Entry Document (CHED), replacing the Common Veterinary Entry Document (CVED) and the Common Entry Document (CED). Some additional commodities such as reptile meats, rendered animal fats and insects will now require a model certificate.
4. Stricter rules on replacement certificates
The new legislation means that it will be more difficult to get a replacement certificate. It may be beneficial to bring this to the attention of the exporter in the third country of origin.
5. New pre-notification IT system
From 11pm on 13th December 2019 TRACES NT will be the new system used for notifying imports from outside the EU. For such imports arriving in Ireland after this date, you will need to notify using TRACES NT.
Goods that have been pre-notified on TRACES Classic (in use now), will not automatically transfer over to TRACES NT. This means that if you are importing goods from outside the EU that arrive on or after the 14th December and that have already been pre-notified you will need to repeat the process on the new IT system.
If you use TRACES Classic for intra EU Trade, you must continue to do so.
New Plant Health Regulation (PHR) – Moving Plant and Plant Products
DEFRA have pointed out that the Plant Health Regulation (PHR) will also be introduced on the 14th of December. The PHR will apply to all businesses involved in the production, manufacture, supply and regulation of plants, seeds, timber (including the manufacture and repair of wood packaging to international standard ISPM15) and plant products.
More regulated plants and plant products will require a plant passport for movement within the UK and the EU. All plants and certain plant products will require a phytosanitary certificate for imports from third countries unless they are one of these five tropical fruit species: pineapple, coconut, durian, banana, dates. A new category of 'high risk' plants will be introduced. The importing of any 'high risk' plants and plant products will be prohibited from entering the EU from all third countries until a full risk assessment is conducted by the European Food Safety Authority (EFSA).
Key Dates
14th December: Changes to the Official Controls Regulation (OCR) and introduction of the new Plant Health Regulation (PHR) will take place.
W/c 18th December: UK Parliament opens (first day of sitting still TBC but Monday likely)
31st January 2020: Current legal date for UK to leave the EU
June 2020: EU agrees MFF 2021-2027
December 2020: End of transition (implementation) period [contingent on a Withdrawal Agreement being in place]