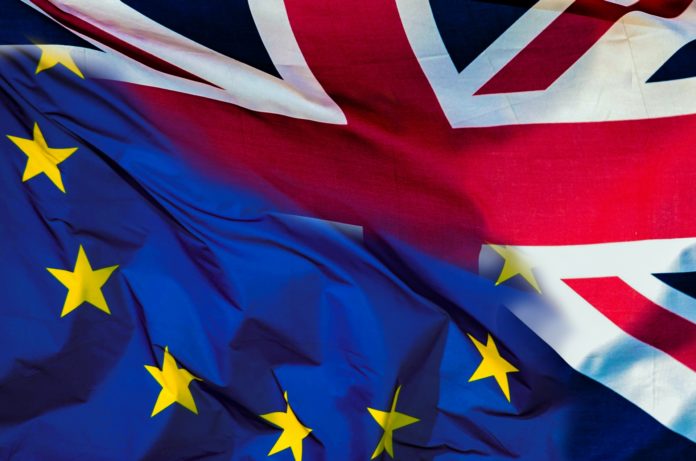 Author: Cian Hassett, Markets UK, Bord Bia – The Irish Food Board
Bord Bia this week hosted it's Preparing for Brexit – New UK Global Tariff Schedule webinar, with Carol Lynch and David Savage from BDO, focusing on the recently announced UK Global Tariff Schedule as well as the Northern Ireland Protocol. This webinar aims to help companies prepare for the end of the transition period and provides practical advice on basic principles and requirements of customs, tariffs and all things Brexit. BDO also presented their 10 Step Plan for preparing your business for Brexit which can be found here.
Registrations are open for Bord Bia's latest Customs Readiness Programme here. Please note that this will be limited to 12 places and will take place over two webinars on the 24th of June and the 7th of July, followed by a bespoke 2-hour one-to-one consultation with BDO.
UK formally rejects Brexit transition extension. The UK on Friday formally rejected the option to extend its post-Brexit transition period beyond the end of this year, leaving companies with a matter of months to prepare for more restrictive trading conditions with the EU. UK Cabinet Office minister Michael Gove said he had "formally confirmed" the decision during talks with Brussels, stating on Twitter: "On 1st January 2021 we will take back control and regain our political and economic independence." With the legal deadline to request an extension to the Brexit transition period set to expire at the end of this month, Brussels said it accepted Britain's decision as final, and that the priority must be to implement last year's UK withdrawal treaty and unblock talks on the two sides' future relationship. Mr Gove confirmed the UK decision not to extend the transition period during a meeting of a joint committee of EU and British officials that oversee the implementation of the withdrawal treaty.
Boris Johnson will hold post-Brexit trade talks with EU Commission President Ursula von der Leyen on Monday next week.  As reported by the Financial Times and BBC News, the Prime Minister has agreed with Brussels on plans to hold "intensified" negotiations to try to unlock an EU/UK trade deal on June 15th. A UK government spokesperson said an understanding had been reached with the EU to hold talks every week between June 29th and July 31st, breaking away from the previous format of rounds held roughly every three weeks. This will involve a mix of formal negotiating rounds and smaller group meetings in London and Brussels, if Covid-19 guidelines allow, he added.
Both sides are due to decide by the end of June whether the current deadline for negotiating a deal should be extended beyond the end of December. The UK has said it will not agree to an extension, even if the EU requests one. European Council President Charles Michel and European Parliament President David-Maria Sassoli will also take part in the video call on Monday, June 15th. Ursula von der Leyen said she was "looking forward" to the meeting, while UK chief negotiator David Frost said he was very pleased an "intensified talk's process" had been agreed.
The EU's Chief Negotiator Michel Barnier has indicated progress can be made on issues including fisheries and state aid. But some EU member states have been a "little more reluctant". Mr Barnier warned this week that any deal on a future relationship would need to be reached by October 31st to be ratified by the end of this year.
The Joint Committee, which would need to endorse any request for an extension of the transition period, is due to meet today, Friday, June 12th. A European Council of EU Heads of State or Government is also scheduled for June 19th, without UK participation. Somewhere between the 12th and 19th of June, it is expected that direct talks will take place between Boris Johnson, Commission President Ursula von der Leyen and Council President Charles Michel.
UK government decides against full post-Brexit border controls. The Financial Times reports that the British government has abandoned its plan to introduce full border checks with the EU on January 1st as ministers come under mounting pressure from business not to compound the chaos caused by Covid-19. In a significant policy U-turn, Michael Gove, the Cabinet Office minister, has accepted that businesses cannot be expected to cope with Covid-19 and simultaneously face the prospect of disruption at the border at the end of the post-Brexit transition period.
Instead of full checks, the government will now introduce a temporary light-touch regime at UK ports such as Dover for incoming EU goods, under both a deal and "no-deal" scenario. However, officials concede that goods flowing to the EU from the UK are likely to face full checks as they enter France. The approach would be closer to the no-deal arrangements drawn up in September 2019 that prioritised the flow of goods over border formalities. The measures are expected to last for six months.
Under the expected plans, agricultural goods will not be required to enter Border Inspection Posts (BIPs) in or near the port — as they do in Europe — and animal products may not immediately require health certificates. Only controlled goods will face immediate checks. The lighter-touch border controls at ports like Dover will apply regardless of whether Britain secures a free trade agreement with the EU or not.
PwC hosted a webinar on Wednesday the 10th of June, which Bord Bia attended. It featured a panel including Robin Barnett, British Ambassador to Ireland, Helen McEntee, Minister of State for European Affairs and Hugh McGuire, Chief Executive Officer of Glanbia Performance Nutrition. During this webinar and discussions, Minister McEntee warned that Tariffs on Irish food imports into the United Kingdom would hit €1.35 billion a year in the event of the no-deal Brexit. The Government plans on setting up supports should this be the case. There is still the strong possibility of no agreement at the end of the transition period and the Government will be increasing it Brexit Preparedness mandate over the coming months. Link to Irish Times Report
Key Dates
19th June 2020: European Council of EU Heads of State or Government – No involvement from the UK government in these talks.
30th June 2020: Deadline for the UK and EU to extend the transition period
31st December 2020: If a trade deal has been agreed by this date, a new relationship with EU starts. Otherwise, the UK exits transition period without a trade deal.
31st December 2022: Last date to which transition period can be extended