Welcome to this edition. In this edition, we focus on forest management tasks for spring.
To see what needs to be done at this time of year, it is important to walk through your forest regularly to monitor progress. If you are in doubt or you have a question, Teagasc Forestry Advisers are only a phone call away. Contact your local Forestry Adviser.
Please adhere to all HSE guidelines in relation to COVID-19. FIND OUT MORE HERE.
---
Management tasks for younger forests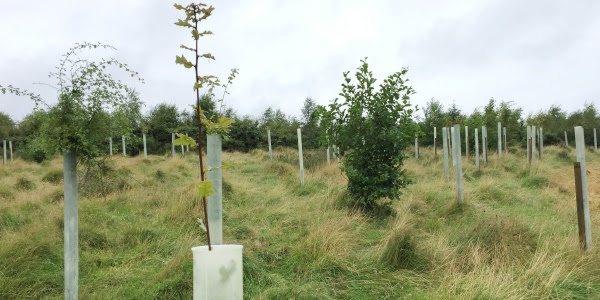 Tree stocking density
It is necessary to have a sufficient number of trees evenly spaced through the forest to produce a valuable timber crop. If the stocking is too low, the Forestry Division of DAFM may delay or refuse the second installment of the afforestation grant and stop the premium payments. A simple method of how to check the tree stocking density can be found here.
If the stocking is found to be low, then some filling-in is required. Filling-in should be carried out in the next few weeks. Use only quality stems and good planting techniques to establish the new stock. Read more about plant handling and correct planting techniques.
Fertility
Check the fertility of your site on an on-going basis. Fertiliser should be applied during appropriate weather conditions in the next two months. If you think that there is a deficiency then you should have some foliage samples analysed in an approved forestry laboratory. The sampling should be carried out for broadleaves in August and for conifers between November and December. Find out more about nutrient requirements and foliar sampling.
Fences
Ensure that all fences are stock proof to avoid damage to the forest. Check fence lines and gates regularly. As livestock are let out after the winter, trees are most at risk as livestock forage for grass. Rabbits and hares can also do a lot of damage, especially to young trees. If tree shelters are in place, ensure that they are straight and effective.
Drainage
As you are walking through your young forest; check that all drains and silt traps are in good working order.
Vegetation control
Vegetation control in young forests is required until trees are taller than it. Grass and weeds can be controlled either mechanically (trampling, cutting or mulching) or by chemical methods. Grass and weeds can be controlled efficiently using herbicides. It is important to read the instructions carefully before use. Ensure that all surrounding vegetation is well controlled at this time of year as the trees will do most of their growth over the next few months. Further details on vegetation control can be found here.
---
Management tasks for older forests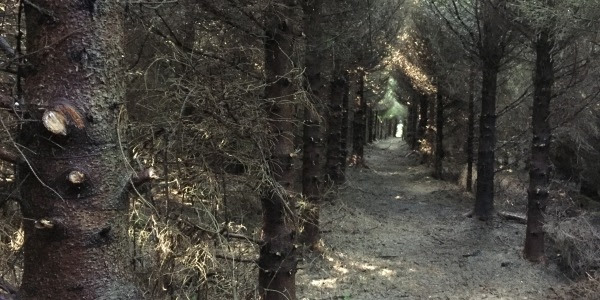 Inspection paths
As conifer plantations close canopy, the installation of inspection paths allow good access. Paths should be put in at 100 m spacing. The facing branches between two rows of trees should be removed up to your own height. Remember to abide with all Health and Safety guidelines. Watch this video on how to install inspection paths.
Felling licence
If considering thinning or harvesting, please ensure that you have a felling licence in place. All licences take time, so apply in time. Harvesting should be carried out efficiently with appropriate contracts in place to cover all aspects of the felling operation. Watch this video on how to complete a felling licence application.
---
Management tasks for reforestation sites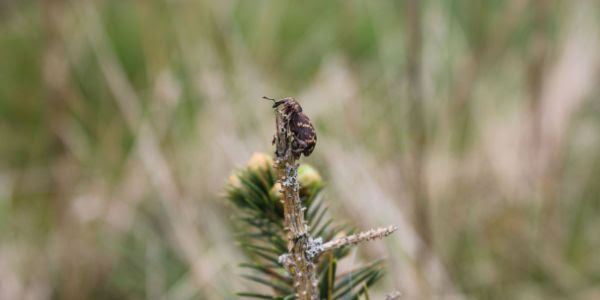 The large pine weevil (Hylobius abietis) can cause very substantial tree plant mortality in reforestation sites. Felling a coniferous crop produces a large increase in breeding material for the pine weevil, whilst plant material suitable for adult feeding is reduced.
Young trees used for restocking are liable to be heavily attacked by pine weevils. Control measures currently available tend to be only effective for about six weeks, so predicting the optimum time of application is critical. How to predict a weevil outbreak.
---
Condition Orange – High Fire Risk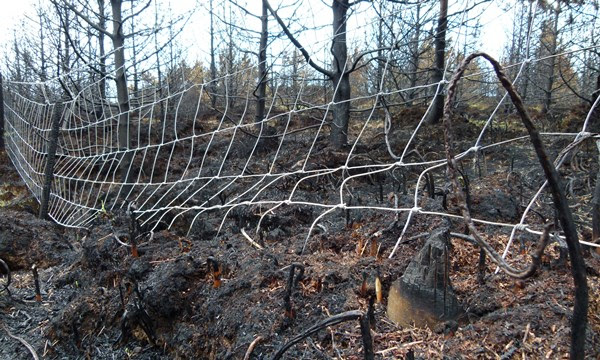 Fire can be a hazard at any time of the year but especially now. Ensure that you have an up-to-date fire plan in place and that all firebreaks are in good working order. Ensure that your forest is effectively insured against fire! Read here about forest fires and what you can do to reduce risks.
The Department of Agriculture, Food and the Marine has put the current Fire Danger Rating to Condition Orange: High Fire Risk. All countryside users are asked to be vigilant and to report any uncontrolled or unattended fires immediately to the Fire and Emergency Services via 112/999.