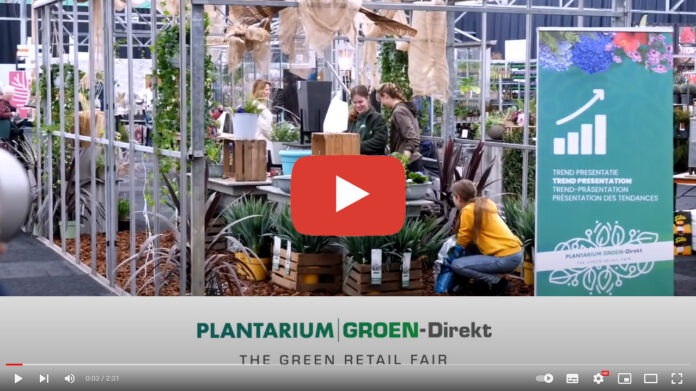 Fair director Linda Hoogendoorn–Veelenturf looks back on this spring edition with great satisfaction. "Another positive aspect of the fair, besides marking the start of the new season – so important for the standholders – was the possibility of providing politically important information on the sector," says Linda. During their working visit, Liesje Schreinemacher, Minister for Foreign Trade and Development Cooperation, Jeannette Baljeu, Deputy for the province of Zuid-Holland, and the board of Mayor and Aldermen of the municipality of Alphen aan den Rijn showed a keen interest in the problems encountered by entrepreneurs in the world of international trade. At the end of her visit, the minister said she was impressed by the sector, and certainly intends to tackle the issues raised by the entrepreneurs.
The exhibitors were enthusiastic about their participation in the fair, where they presented their complete ranges of products, talked to existing and prospective customers, and recorded orders. Indeed, their enthusiasm was evident to the fair's organisers in the number of standholders who expressed their intention to participate in the autumn edition of the fair, scheduled for 23 and 24 August 2023.
Visitors' Favourite
The central plaza, reached directly from the entrance to the fair, featured a presentation of the products submitted for the Visitors' Favourite contest. Visitors were invited to vote for what they considered the best novelty via a balloting system with green balls. The indisputable winner at the end of the fair was Rhododendron Hybrid 'Grifie' submitted by Jules Block from Lochristi (B). 'Grifie' has attractive large leaves, buds and flowers. The bicoloured flowers – white petals with red/pink serrated edges – are quite exceptional in the Rhododendron range. 'Grifie' is a naturally early flowering hybrid (early March) with frost tolerance down to -10°C.  
For an impression of the fair, click here:
About PLANTARIUM|GROEN-Direkt
Along with GROEN-Direkt's Autumn and Spring Fairs, PLANTARIUM|GROEN-Direkt, the Green Retail Fair, is the number-one opportunity for anyone active in the green sector and their suppliers to meet one another. The next edition will take place on 23 and 24 August 2023, coinciding with GROEN-Direkt's Autumn Fair. The fair will be held in and around the GROEN-Direkt hall at the International Trade Centre in Hazerswoude/Boskoop, the Netherlands.