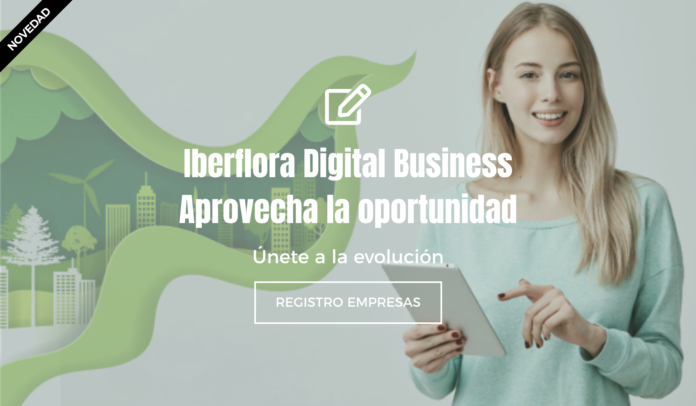 Iberflora, the international fair for plants and flowers, landscaping, technology and bricojardín will open its digital platform from October 6 to the end of January called Iberflora Digital Business.
Iberflora Digital Business is the answer to the demands of a green sector that cannot stop. It is a safe and effective communication and promotion tool among professionals, as well as an easy and very economical way to be present companies in the market. Thanks to this tool, Iberflora will continue to be the starting point of the new season and will also respond to companies that need to continue working.
The project is the sum of four ideas. First of all, it is an interactive catalogue of companies, segmented by sectors, products and origin. It has a contact generator and allows you to schedule meetings and virtual encounters directly, without intermediaries. Likewise, it works as a marketplace of products, which are organized by categories. Finally, it is an online content platform, where users can watch exclusive videos and interviews, as well as product demonstrations from participating companies.
With all this, Iberflora Digital Business will start on October 6 and will remain open until the end of January and it will be once again the meeting point of the green sector, this time on the Internet.