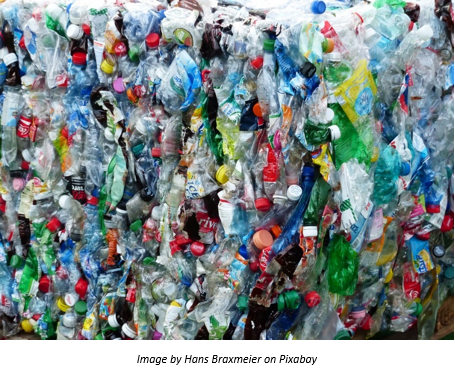 Emily Carroll, Global Graduate, Marketing Services, Bord Bia – The Irish Food Board
The sustainability agenda in the FMCG sector is being driven by significant shifts in consumer behavior; particularly when it comes to packaging. But what exactly is causing consumers to become more engaged and active in seeking sustainable packaging? Fitch Solution's 2019 Report: Sustainability Trends: Influencers, Drivers and Implications by Industry outline three prominent drivers.
1. Educated and Engaged Consumers: the influence of the media
Consumers are more aware than ever before of the negative impacts of non-sustainable packaging; with a recent study showing that 41% of Irish consumers are prepared to pay a premium for sustainable products (PwC, 2019). This awareness is being driven not only by the introduction of new initiatives and regulation on a national and EU level, for example around the issue of single-use plastics, but is also being massively influenced by mainstream media. One such example is ''The Blue Planet Effect,'' which emerged following the unprecedented popularity of the Attenborough documentary, bringing widespread attention to marine plastics and more notably, increasing the intention of viewers to reduce their use of unsustainable packaging (Gell, 2019). Another interesting example of the media as an educator in sustainable packaging has come from the newfound fame of Greta Thunberg, with ''Greta-Shaming'' posts appearing on social-media; involving the use of photos of the teenage activist in areas where single-use plastics are offered in an effort to deter individuals from using such items (Ritschel, 2019).
2. First-Hand Experience
On one-hand, seeing images such as those featured on Attenborough documentaries, of plastics harming aquatic wildlife, are hard-hitting on consumers. But; closer to home, we are increasingly witnessing the consequences of unsustainable packaging first hand; whether it's plastic drinking bottles floating in rivers or littered plastic food packaging on pavements. This, combined with an increased mainstream education of sustainability, is driving an increase in the desire for change and a move away from the ways of past years, towards more sustainable packaging (Fitch, 2019).
3.  A History As Sustainability Stakeholders
Tying in with the above, Fitch outlines the third driver of interest in sustainable packaging as ''part of the natural evolution of the consumer's role.'' Sustainable sourcing was a focus in the 80s/90s, leading to the launch of Fair Trade and Rain Forest Alliance initiatives; the adoption of recycling programmes were focused on in the 90s/00s; and sustainable packaging is a major focus of today.
What can Irish suppliers learn from this report?
Above all; consumers are increasingly shifting towards viewing sustainable packaging no longer as a ''nice-to-have'', but indeed as an essential. As consumers become more educated, and increasingly experience the negative effects of unsustainable packaging first-hand, this belief will undoubtedly strengthen and drive the sustainability agenda in the FMCG sector further. In short: sustainable packaging is the future.
Sources:
Fitch (2019). Sustainability Trends: Influencers, Drivers and Implications by Industry. [online] Available at: https://www.fitchsolutions.com/white-papers/sustainability-trends-influencers-drivers-and-implications-industry [Accessed 15 Nov. 2019].
Gell, F. (2019). The Blue Planet effect: the plastics revolution is just the start. The Guardian. [online] Available at: https://www.theguardian.com/commentisfree/2019/mar/25/plastics-revolution-marine-life [Accessed 15 Nov. 2019].
PwC (2019). 2019 PwC Irish Retail & Consumer Report: Investing in Experience. [online] Available at: http://pwc.ie/retailconsumerreport [Accessed 15 Nov. 2019].
Ritschel, C. (2019). Pictures of Greta Thunberg are being used to shame office workers who use single-use plastics. The Independent. [online] Available at: https://www.independent.co.uk/life-style/greta-thunberg-plastic-single-use-office-workers-shame-climate-change-a9196871.html [Accessed 15 Nov. 2019].