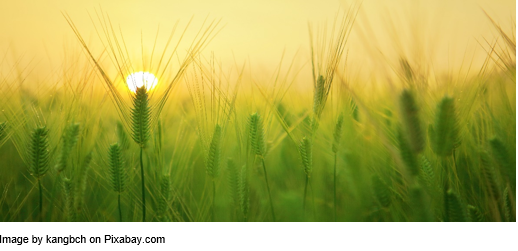 Linda Cullen, Strategy and Planning Specialist, Bord Bia – The Irish Food Board
This Food Alert article provides an introduction to Regenerative Agriculture Practices which many global food companies have adopted as part of the sustainability agenda and to address the rise of 'conscious consumption' and then concludes with implications for Irish suppliers.
This aligns with the Responsible Living – Bordbia Consumer Lifestyle Trend – "I want to have a positive impact on my society and the environment, and take pride in that sustainable way of living".
What is Regenerative Agriculture?
Regenerative agriculture is a sustainable, holistic approach to agriculture that aims to improve the productivity potential of the soil, to reduce the carbon levels in the air by recapturing it in the soil, and by managing animal grazing to replicate nature.
A transition toward regenerative agriculture practices could bring a win-win for farmers, food and drink companies and the environment.
Food Industry Adopt Regenerative Practices:
Both large and small companies are adopting a regenerative business approach to drive system-wide change with the goal of aligning purpose and profit. At the UN Climate Action Summit in New York in September 2019, 19 companies including Danone, Mars, Unilever and Nestlé created a coalition to protect and restore biodiversity within their supply chains and product portfolios (Source: Reuters.com). In France, Danone has committed to using 100% of ingredients from regenerative agriculture by 2025 (Source: Mintel). Unilever has a Sustainable Living Plan with three wide-reaching CSR goals.
Alexandre Family Farm, an organic dairy farm in the USA produces premium grade A organic whole milk from their single-origin farm which is sold in glass bottles and is gently processed from regenerative organic pastures.
White Leaf provisions, set up in 2016 by a husband and wife team is the first company to launch a baby food range from regeneratively farmed ingredients. The brand's ethos is built on the idea that healthy food starts with healthy soil, and that regenerative farming is the next stage in sustainable production.
Implications for the Food and Drink Industry:
Sustainability is no longer seen as something restricted to environmental effects. It has a broader reach which increasingly encompasses social and fiscal responsibility.
According to Mintel's 2030 Global Consumer Trends, successful companies will be those that improve the health of the planet and its population. Consumers will turn to companies to be the leading forces for change in the next 10 years on important societal issues such as health and the environment. This will create opportunities for companies to tap into the demand for healthy nutrition by linking healthy food with healthy soil and by providing consumers with more responsible and ethical choices.
Regenerative agriculture practices can influence future-thinking efforts to create a more circular and sustainable lifecycle within the global food and drink industry. Companies can nudge consumers towards more conscious consumption when it comes to transparency, encouraging them to choose brands with a similar ethos and purpose to contribute to a more sustainable future.
References:
Bord Bia (2019) Consumer Lifestyle Trends. Retrieved 20 February 2020, from https://www.bordbiaconsumerlifestyletrends.ie/
Mintel (2020) GNPD. Retrieved 20 February 2020
Mintel (DECEMBER 2019) 2030 Global Food & Drink Trends. Retrieved 24 February 2020
New Nutrition Business February 2020 Edition: Regenerative agriculture: the new frontier for food. Retrieved 20 February 2020
Brinknews.com: Regenerative is the new sustainable agriculture. Retrieved 20 February 2020
Reuters.com (23 Sept 2019) "One Planet Business for Biodiversity" Coalition. Retrieved 20 February 2020