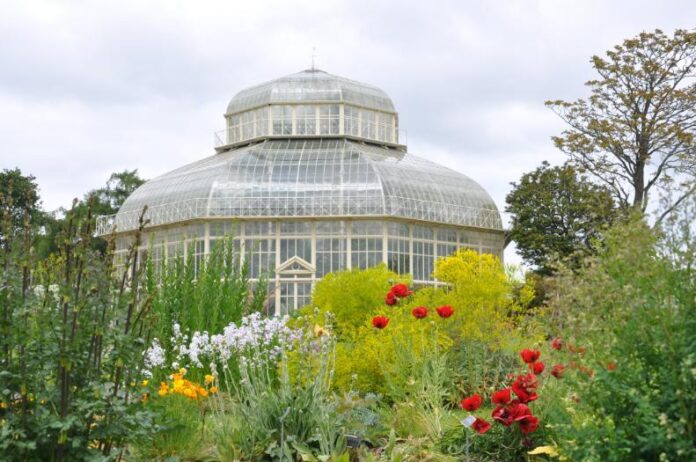 Teagasc students in the College of Amenity Horticulture have started their September 2020 programme in a blended format.
This year 120 learners have started a certificate Level 5 course in Horticulture whereby theoretical classes are held online and practical sessions are held in small social distanced groups taking full account of COVID regulations at The National Botanic Gardens and the Teagasc centre in Ashtown. Induction week has gone well and all students are engaged on the Teagasc Learning platform MOODLE with practical's in each of the subjects taking place on a weekly basis with groups of no more than 15 people.
All four streams in the QQI Level 6 in horticulture including Landscaping, Nursery, Food Production and Sports Turf will now run from January 2021 to August 2021. Each stream will run subject to sufficient numbers. (In the case where a stream does not go ahead a second preference stream will be offered.) The closing date for applications for both full time and component modules for the QQI level 6 in horticulture is Friday the 13th of November 2020. Offers will then be sent out thereafter to confirm your place.
Note: Applicants wishing to do placement or PLP before January 2021 must apply before Wednesday 30th of September 2020. Apply Here
The Level 7 degree in Horticulture which is run in conjunction with Waterford Institute of Technology (WIT) will start in the College on the 28th September 2020. The WIT Department of Science in line with the national institute guidelines will deliver all the lectures and tutorials online which students can access remotely off-campus. Offers for this program will be made through the CAO process on the 11th September 2020.
The practical laboratory classes will be held on campus in Teagasc National Botanic Gardens and Ashtown in Dublin. Laboratory spaces and activities have been reviewed in order to ensure safe delivery during these pandemic times. Each student group will have laboratory classes every second week (week on/week off). The students will be pre-assigned to laboratory groups and will receive a timetable to instruct them of the schedule of their online groups and on-campus classes.
Horticulture programs in the Department of Science that are co-delivered with Teagasc will follow the same delivery with online lectures and on-site practical classes (week on/week off). Again a clear timetable will be issued to these students to inform them of when they should be on site. A small number of programs contain field trips as a key element and these will also be delivered in a safe manner with full adherence to PPE regulation and social distancing.