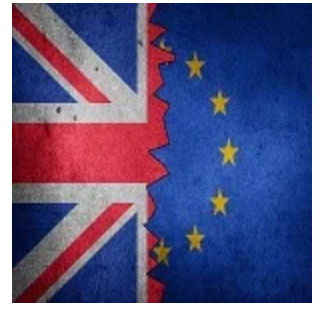 Ministers to spend £300m to bring in emergency food and medicine supplies after no-deal. Ministers are preparing to spend £300m to bring in emergency food and medicine supplies after a no-deal Brexit – including through airlifts. Some of the supplies will be flown in on trucks loaded onto cargo planes, in addition to the use of trains and ships, new transport secretary Grant Shapps said. As well as routes from the EU, new contracts are also being sought for the delivery of supplies "between Great Britain and Northern Ireland".
On Thursday, the pound rose to its best daily gain since Boris Johnson became British prime minster, rising to 0.8 per cent against the euro to trade at €1.0911.
Corbyn calls for opposition alliance to topple Johnson and stall no-deal Brexit. Jeremy Corbyn set out proposals to form a temporary government that would request an extension to Article 50 in an effort to avoid a no-deal Brexit on October 31st, before calling a general election. But Liberal Democrat leader Jo Swinson said she would not support making Mr Corbyn prime minister, saying he was "divisive" and would not command MP's support.
Boris Johnson has accused MPs "who think they can block Brexit" by "collaborating" with the European Union. The prime minister said the EU had become less willing to compromise on a new deal with the UK because of the opposition to leaving in parliament. He said this increased the likelihood of the UK being forced to leave with no deal in October. The EU has said the agreement struck by Theresa May is the only deal possible.
Half of UK farms could fail after no-deal Brexit, report warn. More than half of UK farms could go out of business if Britain crashes out of the EU on 31 October.  Backed by the People's Vote campaign and written by Dr Séan Rickard, former chief economist of the National Farmers' Union, the report warns that 50% of farms could go under as the government would prioritise keeping down food prices for consumers ahead of protecting agricultural producers.
A US-UK trade deal will not get through Congress if Brexit undermines the Good Friday Agreement, the Speaker of the US House of Representatives has said. Democrat Nancy Pelosi, whose party controls the House, said the UK's exit from the EU could not be allowed to endanger the Irish peace deal. Her comments came after the US national security adviser said the UK would be "first in line" for a trade deal.
Implications for Irish food & drink companies:
The UK government has continued to move towards a no-deal Brexit this week. Labour and other MPs have outlined that they will do what they can to block a no-deal Brexit, but with the Lib Dems refusing to back a Corbyn led care-taker government, the likelihood of these plans being successful is not clear. It is crucial therefore that Irish food and drink companies prepare for all Brexit possibilities, including a no-deal Brexit. Bord Bia is providing a number of services which Irish food and drink companies can avail of.
The 2019 Brexit Barometer Industry Findings Report and Action Plan can now be downloaded from the Bord Bia website. The Action Plan provides practical information and outlines a number of steps that Irish food and drink companies can take in order to mitigate the risks posed by Brexit.
Bord Bia has also announced a new range of support services for Irish food and drink companies to help them to prepare for Brexit. There include:
Information on the support services can be found by following the above links. Alternatively, all information can be found on the Brexit page on the Bord Bia website: https://www.bordbia.ie/industry/brexit/
Looking ahead:
The House of Commons will be on summer recess until September 3.
October 31 is the current Brexit deadline.