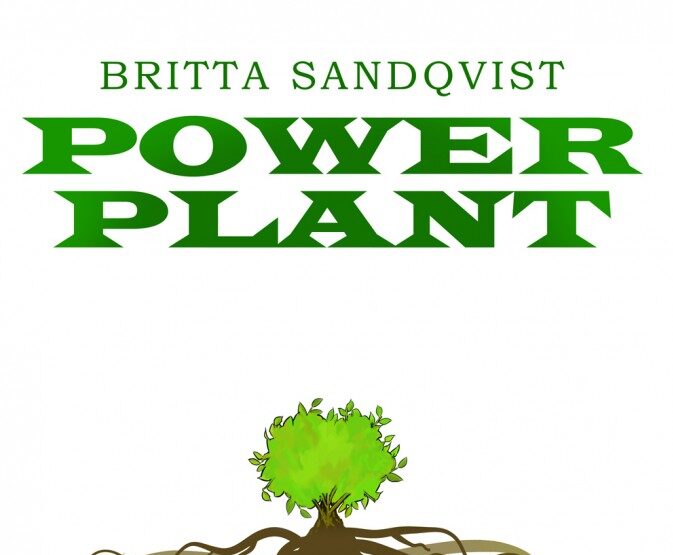 WHERE HORTICULTURE AND SCIENCE FICTION MEET
Born in Finland, but now based in Galway, Britta Sandqvist began her professional career designing textiles for interior design firms and the fashion industry. Sandqvist is now a successful poet, author, playwright, and artist. Her plays have been staged in Ireland, Denmark, Finland, and New York, and she has held art exhibitions in Denmark and Finland. Power Plant is her second novel.
Set in Galway, Power Plant, in addition to being a tense and engaging ecological thriller, deals with contemporary fears surrounding the rise in popularity of genetically modified plants and foodstuffs. In the novel, a group of idealistic scientists create a new root vegetable packed with protein and vitamins that can grow under the harshest conditions and has the potential to end world hunger. The thrills begin when a group of Galway horticulturists happen upon a bag of seeds for this super plant and plant them, with devastating consequences. The monstrous roots spread quickly, destroying buildings and undermining infrastructure, eventually turning society completely upside down.
As a keen amateur gardener at Transition Galway's community gardens, Sandqvist treats her subject with empathy and has an obvious love for the subject matter. For those of us invested in the future of horticulture, Power Plant is a thought-provoking thrill ride. Available online and in all good bookstores.