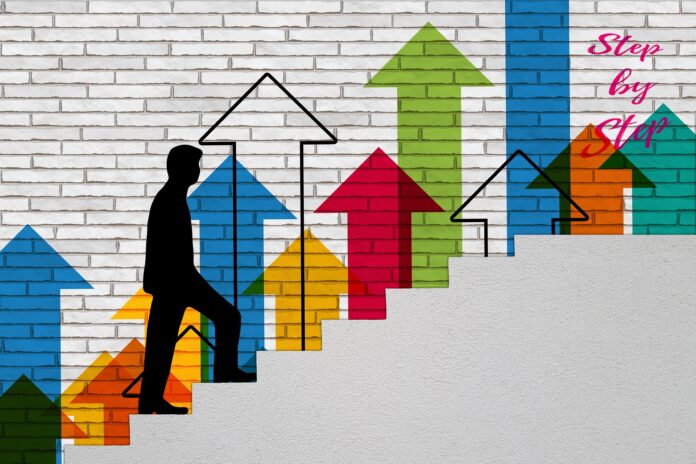 Stephanie Moe, Client Capability Manager, Bord Bia – The Irish Food Board
As 2020 draws to a close many of us are looking forward to turning the page on a tumultuous year but one that hasn't been without silver linings. 2020 has seen us learn new skills, adapting to new ways of engaging in the virtual world. We have learnt to better prioritise and 'control what we can control' amidst all the uncertainty, revealing agility and resilience many weren't aware we had. With factors such as Brexit and Covid bringing in to question the viability of some existing business, many Irish food and drinks producers are actively exploring opportunities in alternative markets.
Building business in a new market is challenging. It takes time and effort to embed any new business, regardless of whether it isB2B or B2C, to ensure future growth.
We recently identified '7 Steps to Success' of particular relevance to supporting a brand in an export market
Starts with a well thought-out strategy
It's so important to take time up front to make informed decisions on where to focus. Once you have identified the best opportunity for your business, set clear strategic objectives before exploring how to deliver these.
Develop Deep Market Understanding
Every market is unique and individual customers have different needs. By developing a really clear understanding of the needs of your target market, customer and consumer, you can effectively respond to these and outperform your competition. Be prepared to invest the time to understand and tailor your brand support accordingly.
Your brand is your responsibility
Nobody is ever going to fly the flag for your brand as passionately as you are. Be sure you control how your brand shows up in the market, with others supporting you or bringing specialised expertise as needed. You ultimately making the decisions for your brand.
Don't Spend Big, Spend Smart
Even if you're a well-recognised brand elsewhere, you'll be unknown in a new market so you need to punch above your weight. You'll have to invest to compete with existing competitors in the market and get noticed.  Try to be clever about it; get familiar with what works in the market, invest in targeted engagement with your consumer where you can and try to identify cost-efficient ways to fast-track your growth.
Partnerships are key
If you're not on the ground in the market you are targeting then you'll need to develop trusted partnerships to become your local eyes and ears. A presence on the ground, who understands the local culture and language, also demonstrates to your buyer that you are serious about the listing. Identify what partnerships you need early on and work hard to build relationships that deliver for you.
Keep it Manageable
Often companies try to tackle multiple customers or markets at one time and end up struggling across all of them. Think about what is realistic for your company size and resources and cut your cloth to measure. Taking time to bed-down a valid opportunity and not spread yourself too thin, will pay dividends in the long run.
Never Stop Learning
No matter how much time you spend preparing to enter a new market you'll have a lot to learn as you go. So be sure to measure performance from the start. Building flexibility in to your market activation (and budget) is a good idea so that you can course correct if something doesn't go to plan. Being prepared for this will minimise the frustration when you inevitably have to make changes.
Our recent webinar entitled 'Invest for Brand Export Success' explored these 7 steps in more detail with experience shared by Irish brands with export experience and a panel of experts. The full webinar is available on the Bord Bia website here.