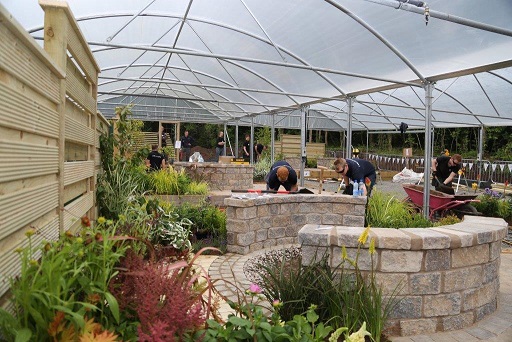 Job Description
REF: IRC254604 – Horticulture
DEPARTMENT: College of Agriculture, Food and Rural Enterprise (CAFRE), Department of Agriculture, Environment and Rural Affairs (DAERA)
LOCATION: Predominantly based at CAFRE Greenmount Campus, Antrim.
Further appointments may be made from this competition should NICS positions become vacant which require the same eligibility criteria and have similar duties and responsibilities.
For more detailed information and to apply, please go to www.nicsrecruitment.org.uk
Alternatively, an application pack can be requested by contacting:
HRConnect, PO Box 1089, The Metro Building, 6-9 Donegall Square South, Belfast, BT1 9EW. Telephone: 0800 1 300 330. Email: recruitment@hrconnect.nigov.net
All requests must include your name, address and reference number IRC254604
Completed application forms must be returned to arrive not later than 12:00 noon (UK time) on Friday 5th June 2020.
As women are currently known to be under-represented in this occupation across Northern Ireland, and as young people (people under the age of 35), people with a disability and people from minority ethnic communities are currently under-represented in NICS, we would particularly welcome applications from these groups.
The Northern Ireland Civil Service is an Equal Opportunities Employer
ALL APPLICATIONS FOR EMPLOYMENT ARE CONSIDERED STRICTLY ON THE BASIS OF MERIT
Job Benefits
SALARY: Inspector Grade III – £33,558 to £ 36,626