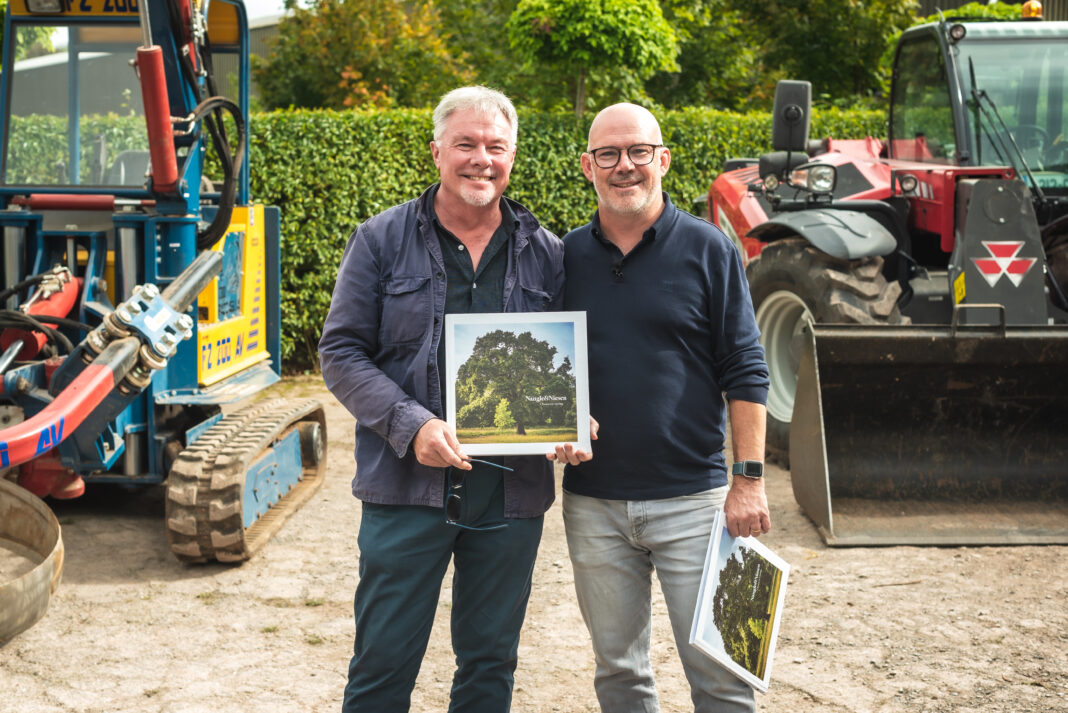 The September sun was shining as the crowds gathered for the annual open day at Nangle & Niesen nursery in Aherla, Co. Cork recently
---
Invited guests spanned both the public and private sectors with local authorities, landscape architects, garden designers, landscape contractors and other industry professionals all gathered for a tour of the nursery and practical demonstrations. The day was a great success.
Ronan Nangle led the nursery tour with visits to the fields to see the amenity and ornamental tree stock, including the newer plantations and mature specimens. Practical demonstrations included the process of lifting and root balling trees, lifting of bareroot trees with an examination of the vitally important fibrous root systems, and correct tree care techniques.
Discussions centered on the soil improvement practices which they have implemented over the past number of years, and the importance of nursery operations like transplanting, effective pruning, and overall crown development. A keenly debated topic was the importance of correctly specifying trees and the merits of Irish grown trees for Irish conditions over European imports.
After the tour, guests had the opportunity to network around an afternoon barbecue with refreshments before a special feature of this year's open day, the launch of their new book 'Nangle&Niesen – A Passion for Growing'. The book showcases the trees grown at Nangle & Niesen throughout the four seasons, both in the nursery and around the country, and also the people and processes that are an essential part of what they do. Gary Graham of Bord Bia generously hosted this part of the day and spoke very kindly about the history of the nursery and his memories of the business as it has grown over the years into what it is today.
Lifting of rootball and bareroot stock for sale will begin in earnest from the beginning of November and Nangle & Niesen welcome enquiries from both trade customers and the private clients. Visits to the nursery are always welcome by appointment.