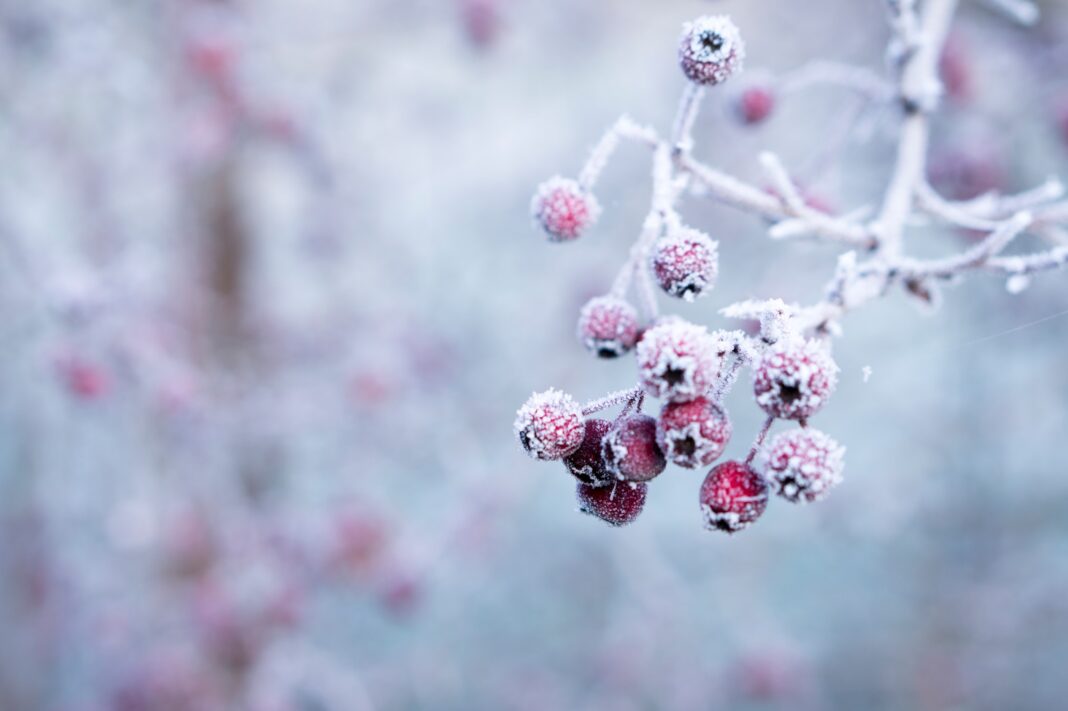 As we put the finishing touches to the last Horticulture Connected of 2021, society has finally begun the tentative process of opening up. What a relief it is to get back to something approaching normality, what a pleasure it is to begin making plans to get together and to see familiar faces once more.
It has been encouraging to see the press releases flooding in, announcing more and more trade events here in Ireland and abroad, all set to return to an in-person format for 2022. Perhaps the biggest announcement to date is that Bord Bia Bloom is set to return to its home at the Phoenix Park next June. As ever HC will continue to visit these important events and bring you the latest innovations and reports regarding edible and amenity horticulture from Europe and the World.
HC has been very excited to begin visiting trade shows once more. Our first international in-person events were Glee Birmingham, followed by Saltex and the Landscape Show. We were also delighted to attend our first face-to-face event in Ireland for over 20 months, the Teagasc Nursery Stock Seminar. It was great to be back out on the Ashtown Campus and to sit in on some insightful presentations.
Thoughts of climate change and the environment are foremost in our minds as COP26 continues to dominate the news headlines as we assemble this edition of HC. In his speech to the world media, Taoiseach Micheál Martin declared that, "Climate change is the defining challenge of our time," and conceded that "farming will have to change, energy will have to change, and transport will have to change." Since then, the government has published its Climate Action Plan. The goals set therein are sure to be somewhat divisive at an industry level but are undeniably necessary for the fight against climate change. Some of these commitments include: cutting global methane emissions by 30%, sure to affect the agricultural sector as the main contributor; a commitment to halt deforestation by 2030; and a range of emissions reductions for multiple sectors that will be followed by a Carbon budget in the new year. For sure it will present risks and opportunities to our sector, but it is now a moral obligation for us as individuals and businesses to play our part in bringing products and services to the consumer gardening market that allows them to make choices that are not detrimental to our planet.
In this edition, climate change is also foremost in the minds of HC contributors. Fédihlim Harty observes how in the natural process of succession in a wild garden, as the garden shifts and changes over time, systems develop and evolve that create a self-supporting habitat that serves to benefit nature. 
John Murphy issues an impassioned plea for a more considered approach to carbon storage during the planning and management of our urban and rural trees and hedgerows. He also calls for a more comprehensive commitment to the planting of new and higher-rated trees as a requirement of landscape development.
Similarly, Noeleen Smyth argues that our peatlands are essential in the fight against climate change. Peatlands cover just 3% of the earth's surface but have the potential to store one-third of the world's carbon. Presently, about 15% of the world's peatlands have been drained. This has released huge amounts of greenhouse gases, such as carbon dioxide, from the carbon stored within peat soils.
Gary Graham is interviewed by Barry Lupton about his decision to step away from a successful career at Bord Bia to pursue other life and career adventures. In the interview, Gary echoes the sentiment of RHS Vice President Baroness Floella Benjamin, that "ornamental horticulture" should more accurately be described as "environmental horticulture." 
And, in the first of a series of articles from Floraculture International, in collaboration with The International Association of Horticultural Producers, we hear from the AIPH International Conference, 'The Path to Sustainability in Ornamental Horticulture', and explore what climate change means for the future of horticulture.
As always, we are grateful to this edition's contributors for sharing their stories and experiences. By doing so they expand the knowledge and horizons of the horticulture community. We always welcome new members and voices so please get in touch at editor@horticulture.ie.