Gary Foran

, Chairman of the Garden & Landscape Designers Association,

 records the historical evolution of Irish design and the pivotal role played by the association in raising it to international standards.
---
Prior to the formation of the Garden & Landscape Designers Association (GLDA) in the mid-1990s, the garden design had gone largely unrecognised as an independent profession by the Irish public. This general lack of awareness was due in part to the limited number of professional designers operating at the time. Other factors undermining the evolution of Irish garden design included Irish perception and cultural association with the land, the nonexistence of any professional bodies to oversee and set standards and the complete lack of any formal training routes for those wishing to pursue a design career. For those wishing to train in design, the only option was to go abroad. The few professionals operating at that time came to design via fine art, architecture and horticulture.
Compounding the poor professional environment were the unhelpful economic conditions. In the late 70s and 80s the government, and thus the population, was essentially broke. A succession of poor decisions and neglect of indigenous industries produced an environment of higher taxation and a dramatic rise in unemployment. The result? The evaporation of discretionary spending and stunting of Irish design evolution. Sound familiar?
Against this unfavorable background, a group of pioneering design professionals decided that action was needed to foster a climate in which Irish garden and landscape design could thrive. It was 1995. The GLDA was born.
The first meeting of the GLDA took place in Dublin, at the home of founder member Angela Jupe. Angela had an earnest desire to establish a society in Ireland on a par with the well-established Society of Garden Designers in the UK. An architect by profession, Angela subsequently trained under UK garden designer, John Brookes. It was Angela's passion and perseverance which brought together the founding members in the summer of '95. Helping to plants the seeds for Ireland's first garden and landscape designers association were: Gabrielle Sanio, Susan Maxwell, Louise Burns, Gerry Daly, Peter Stam, Angela Binchy, Andrew Glenn- Craigie, Sally Kelly, John Ketch, Maeve Kearns, Elizabeth Barrett-Morgan and Verney Naylor.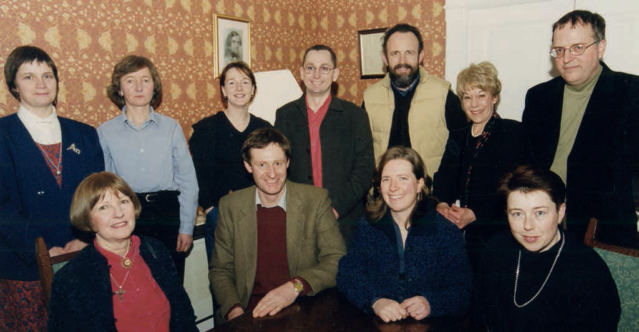 "A group of pioneering design professionals decided action was needed to foster a climate in which Irish garden and landscape design could thrive"
Having all met for the first time during that initial meeting, which was followed by two more meetings that year, a consensus was eventually reached on their shared aspirations.  Those aspirations are still enshrined in the Articles of the Association. One of the first decisions agreed upon was the necessity for an independent panel of judges to assess the standard of potential applicants. They also decided to hold workshops to assist applicants, to set about generating more public awareness of garden and landscape design and to encourage greater use of designers. The initial push was helped enormously by the generous publicity provided by Angela's many garden journalism contacts at the time, including Gerry Daly, Dermot O'Neill, Jane Powers, Charlie Wilkins and Helen Rock. She also decided to seek the support of well-known people interested in gardening. David Puttman, the well-regarded film director (who had recently moved to Ireland) agreed to formally launch the association, which of course meant they were assured of good newspaper coverage. Gradually, over the years since then, and through the determined efforts of these founding members, the GLDA's membership, recognition, and influence, has grown steadily.
Around the time of the GLDA's establishment, garden festivals were just starting to gather pace in Ireland. This newly formed association was invited to both participate in creating gardens, and also to judge works at these shows, all of which helped to establish the professional standing of garden designers in Ireland. In addition, government support and promotion was sought through An Bord Bia (formerly An Bord Glas), who have continued to be supportive of the GLDA. Even RTE came on board later by hosting a garden programme with strong design content.
Of the many activities organised by the association, trips and visits to gardens became pivotal from both a social and organisational perspective. Koraley Northen (GLDA Administrator 1995-2007) recalls a visit in June 1997 to Ballinlough Castle in Co Meath, where Sir John & Lady Nugent served cakes and tea to 51 members and friends, all seated around an enormous table in the castle. In October 1998, eleven members went on a trip to France. Koraley recalls how they splashed in the fountains at Parc Andre Citroen in Paris; were amused and confused by the quirky gardens in Chaumont Sur-Loire, and marvelled at the style of French gardeners at Courson Plant Fair. More recently, a trip in September of 2011 saw a group of members visit London's Olympic Park pre-Olympics, for a specially arranged tour with officials around the newly planted and sown landscapes and gardens, not yet seen by the public. This same UK trip included a visit to Kew Gardens, Palmstead Nurseries, and Great Dixter House and Gardens.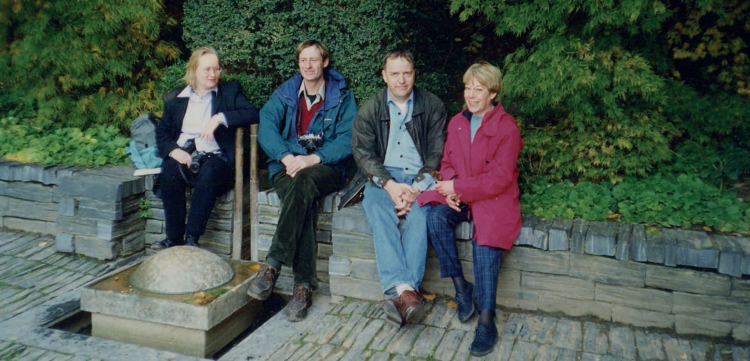 One of the biggest success stories of the GLDA to date has been its hosting of an annual design seminar, which continues to be a well-respected and popular event, drawing in a diverse audience of industry academics, professionals and students alike. Early seminars saw high-profile designers such as James Van Sweden and Piet Oudolf offer inspirational garden design insights to those first eager audiences, who at the time, Koraley recalls, "were practically climbing in the windows and beating each other over the heads with trowels to get in". Needless to say, health and safety were given greater priority for subsequent events. Joking aside, the success of this first seminar affirmed the belief they had at the time in the public's interest and demand for such an event, and this combined with an equally successful association launch in the same week, were both hugely signifi cant in helping the GLDA get off to a flying start. This year's seminar, on February 8th, promises to be no exception. The speaker lineup includes international design luminaries Tim Richardson and Jake Hobson and homegrown designers, Oliver Schurmann and Fergus McGarvey.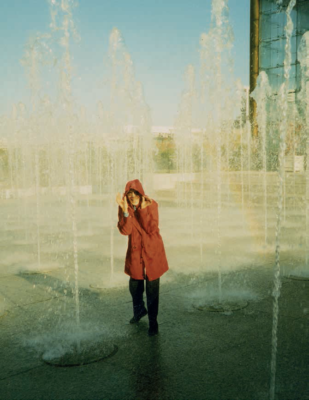 "The GLDA's annual design seminar is one of the horticultural highlights of the year"
In addition to collective association activities, individual members are no strangers to the limelight. In 2005 Elma Fenton MGlda became the first Full Member to exhibit at Chelsea in where she won gold for her show garden. Since her first gold-medal winning show garden at Bloom in 2007, Jane Mccorkell MGlda has gone on to achieve 5 more up to 2013. Likewise, Full Members, Tim Austen, Lisa McNight, Brian O'Hara, Deirdre Prince, Barry Lupton, Susan Maxwell, Hugh Ryan, Sheena Vernon, Colm Doyle, Sinead Finn, Patricia Tyrrell, Anne Hamilton and David Shortall have all picked up awards at Bloom in recent years. In addition, working with ALCI contractors our members have achieved joint awards, both for private garden design and build projects, and for larger scale commercial work around the country. Many of the members already mentioned have made television appearances on programmes such as RTE's super Garden and Nationwide, and have been interviewed on various national TV and radio channels. Our members are often invited to give talks or provide continuing Professional development (cPd) workshops on aspects of the garden design profession, open to students, established designers and the public. Recent workshops organised by members have covered topics such as planting design (Patricia Tyrrell MGLDA), contracts management (Colm Doyle MGLDA), and on social media/ marketing (Michael O'Reilly MGLDA). Outside of the GLDA some members have immersed themselves (and their students) in design education. Since 2002, Barry Lupton MGLDA has been a tutor in design and horticulture at Senior College Dun Laoghaire. When it comes to GLDA promotion at various trade shows/ exhibitions such as Bloom, Ideal Homes, Self Build etc, our members always rally round in the true spirit of volunteerism to man the stand, give talks and engage with the public.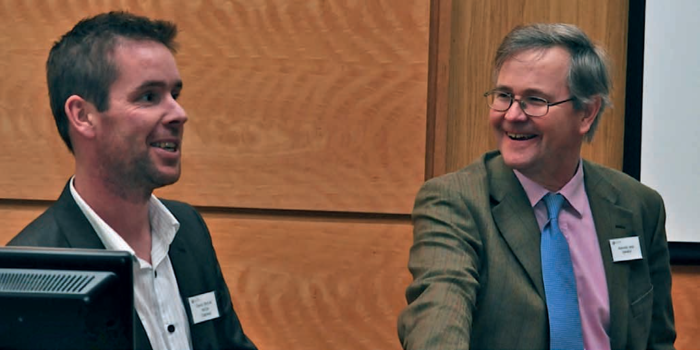 We now find ourselves in a troubled financial environment and once again the GLDA is upping its game. The recent launch of our two new membership categories (Pre-registered and corporate), is a testament to the progressive nature of our association. It shows the commitment of our members to supporting both individual student and practicing garden and landscape designers wishing to apply for Full Membership, as well as our valuable network material providers, nurseries, artisans, and related businesses across the landscape and horticultural sectors in Ireland. We look forward to working closely with both of these groups over the next year, and to fostering stronger ties with our industry partners and colleagues, for the mutual benefit of all.
Given the ongoing absence of regulation in the industry and the proliferation of operators offering design services, the role of the GLDA has never been so important. The association offers the general public assurance that they are employing professional services, and the industry, an accreditation pathway.
Our membership prides itself on being open and inclusive, and since its establishment over 18 years ago, membership numbers have grown steadily across its Student, Friend and Full Membership categories. During this time natural bonds, mutual respect and friendships have been established between members, many of whom are self-employed individuals.
As a Full Member and Chairman of the association, I appreciate first-hand the value of having a network of garden design colleagues to engage with and share ideas, expertise, experience and industry information. Added to that, the GLDA's active social calendar, which includes a number of garden visits each year, its ongoing programme of in-house professional development workshops and other events, have all contributed greatly to the sense of ownership and responsibility members share for the continued welfare of their association.
Being an optimist, naturally, I feel our association's future is a bright one. More opportunities now exist than ever before for individuals and companies to get involved, both in applying directly to become a Pre-registered and/or corporate Member, and also as active Friend members. In addition, given the full programme of events, workshops and of course the upcoming seminar all planned for next year and beyond, I'm confident we will continue to flourish. ✽
FOR MORE INFORMATION on GLDA events and membership visit www.glda.ie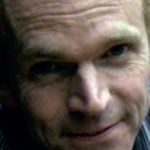 GARY FORAN is an established designer with extensive experience of both private and commercial garden and landscape design. He enjoys taking a hands-on approach to his work, paying close attention to every detail from paper design right through to practical implementation. Gary's practice is based in Dublin and his work takes him around the country and abroad. He has been a Full Member of the GLDA since 2005 and currently holds the position of association chairman.

He can be contacted at 086 350 8845, gwforan@gmail.com or via www.garywforan.ie