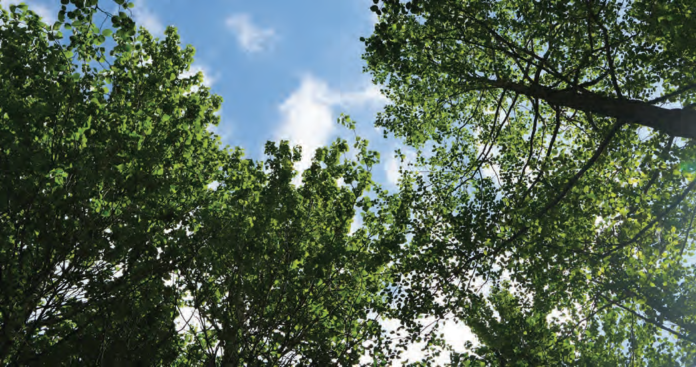 John Paul Prior shares his reflections on life during the lockdown
---
As I sit in the latest incarnation of my home office; my back against a great old oak, laptop on my lap and birds singing around me, I wonder if my world being turned upside down is all that bad?
Perhaps for many of us, what we have perceived as the 'upside' has always been the 'downside' in disguise? The busy commute, the deadlines, the stress. It takes a good dose of nature to refocus the mind and bring you back to the moment. I began writing this article in Corkagh Park, 120 hectares of parkland beside the Naas 'rat race' road, just a 20-minute off-road cycle from my Lucan home near Finnstown. I'm embarrassed to say it's taken 15 years for me to realise it's beauty and accessibility. This is one of a multitude of such awakenings I've experienced during this lockdown.
Would you believe a woodland just five minutes from my house, and now a daily home-brewed coffee retreat, also went without notice up to now? Imagine the hipsters queuing for this remote fallen tree – a naturally formed bench – for their 11 am coffee break. #stayawayhipsters
Not all have been positive awakenings, however. My fancy new weighing scales give way more information than I had bargained for. That's why I'm running frantically around Griffeen Valley Park each morning at 7:30 am, trying to lose all those pounds gained while focusing on all the "more important stuff." Another gem of a park in West Dublin covering 200 acres; a series of public open spaces, each of which has its own charming character. Certainly, unsung heroes of this crisis are the park rangers who are doing an exceptional job maintaining these public parks, and for many people, their mental health.
I genuinely feel like this has been some form of intervention, some Spring/Summer edition of A Christmas Carol, whereby new enlightenment on the beauty of local and the importance of communities supporting each other comes to the fore.
So where to now? In a previous article on vertical farming, I mentioned that horticulture could have its day in the sun. I'm finishing this piece on the Sunday evening before Phase 1 when garden centres and our farmers' markets open and it really does feel like Christmas Eve for this horticultural enthusiast. I'm confident that we will have many more budding horticulturalists born out of this crisis. Raised beds are raising the roof with their associated sales online. You wouldn't get a raised bed for love nor money these days.
Never before has there been such a focus on local; and it's clear that people are embracing it. This movement to support local is tangible when you look at the dramatic increase in demand for home delivery veg boxes; wholesalers pivoting and opening their doors with social distanced queues for the freshest of local produce. The times they are a changing and if we change and adapt with them, opportunities are there for an energised local horticultural sector to bloom.
I've seen how the lockdown has brought some much-needed awareness and gratitude for my own surroundings, the same must now happen in our support of local jobs and businesses. Now is the time. ✽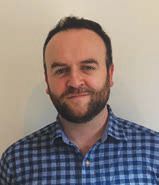 JOHN PAUL PRIOR, is Strategy Director at Farmony, Dublin. Farmony provides an operating system for vertical farms through a combination of software and hardware. Their partnership with Sananbio, provides year-round, pesticide-free growth of leafy greens, microgreens and herbs from a footprint of 55m2, producing the output equivalent of five acres of traditional farmland. Contact John Paul: 086 8116708. Visit: www.farmony.ie.