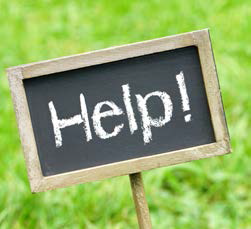 Independent consultant and Horticulture Industry Forum coordinator,

Stiofán Nutty

explains how developments in work permits provision may help to alleviate the labour crisis in horticulture and provides step by step instructions to help you get started
---
Arising from the Teagasc Horticulture Labour Force Survey report published last September which highlighted the major labour recruitment challenges facing producers, the HIF Full Forum meeting on 27 November approved a series of recommendations to alleviate the situation, both in the short term and over the coming years.
One of the measures identified that can help is the greater availability of work permits, which allows producers to hire staff from countries outside the EU and the European Economic Area (EEA). The introduction of a pilot work permit scheme in May 2018 provides the opportunity for the industry to apply for 500 permits. In the longer term, it is hoped that a permanent work permit scheme would be established and by taking up all the 500 pilot programme work permits this year, the industry would demonstrate the need for a more permanent scheme. To help provide more information to producers on how to apply for these work permits the HIF hosted a Planning for Labour Supply in 2019 event in The Keadeen Hotel, Newbridge, Co Kildare on 16 January. The event was well attended, and presentations are available on www.teagasc.ie.
The work permit application process is detailed and takes a number of weeks to complete but producers who apply themselves to the task are succeeding. To help first-time producer applicants, the HIF has compiled the Key Steps to Securing a Work Permit Online document below.
KEY STEPS TO SECURING
A

WORK PERMIT ONLINE
This information is designed to help guide a first-time horticulture employer online applicant through the application process for a general work permit under the current pilot scheme. The contents of this document do not purport to be a comprehensive and authoritative guide.
The Department of Business, Enterprise and Innovation is the responsible government department and you should refer to the full user guide and online application form on the EPOS online portal at www.epos.djei.ie
ACTION 1/3


– ADVERTISE THE VACANCY:
● With the Department of Employment Affairs and Social Protection Employment Services/EURES employment network for at least two weeks (ad must run on EURES for two weeks prior to submitting an application for a permit); and
● In a national newspaper for at least three days; and also
● In either a local newspaper or jobs website (separate to the Department of Employment Affairs and Social Protection/EURES websites) for three days.
● You must provide copies of the newspaper pages clearly showing the advertisement and date of publication.
The vacancy notice must include the following information:
● Description of the employment;
● Name of the employer;
● Annual remuneration value (which must be €22,000 or more, based on a 39 hour week);
● Location(s) of employment;
● Hours of work.
ACTION 2/3


COMPLETE ONLINE APPLICATION:
First, log on to EPOS online portal at www.epos.djei.ie. You can begin to compile an application at any time as it can be saved online. (Please note the online application will only be saved for 28 days.) However, you can only complete and submit the application 14 days after the vacancy has been advertised on EURES.
Step 1 Select "Help me choose Employment Permit Application Form" button;
Step 2 Select "I am an Employer" button;
Step 3 Select "Apply for an Employment Permit as a Standard Employer" button. (Alternatively, you can choose the "Apply for Trusted Partner Registration" if you intend making a number of future applications);
Step 4 Select "Apply for New Employment Permit" button;
Step 5 Begin completing the application.
The key information you will need to hand to complete the application includes:
Employer Details
● Your employer number and company name registered number, business name number if trading under a different name to the company name, etc;
● Number of EEA and/or Swiss Nationals (including Irish), and a number of non-EEA nationals currently in your employment.
Employee Details
Name, date of birth, sex, nationality, current address, phone number, email address and PPS number (if you already have one), GNIB/IRB number if resident in the State;
● Passport number and expiry date. (Passport must be valid for at least 12 months for a new employment permit and three months for a renewal employment permit.)
Details of Employment
● Title of job, detailed duties and responsibilities of the role, location of employment, etc;
● Proposed period of employment and proposed start date
Pay Details
Total annual salary amount, hourly and weekly rates of pay, etc.
Note: These permits must have a salary of at least €22,000 based on a 39 hour week and an hourly rate of €10.85.
Paying for Permit
First Application Fee: €1,000 up to 24 months and €500 for six months or less. The cost of the permit must be paid for by the applicant, further information at www.dbei.gov.ie. More information can also be accessed by calling their helpline at 1890 201 616.
Amongst Other Information Required
● Copy of employee's passport clearly showing picture, details, date and signature;
● A passport type photo of the employee;
● Copy of employee's relevant qualifications, English translations to be provided;
● A copy of P30 returned to Revenue in the last three months or a receipt of return issued through ROS or P30 SEPA monthly direct debit payments within the last three months;
● Copy of contract of employment signed by employer and employee;
● Provide the Department of Social Protection Employment Services/EURES Employment Network reference number of the advertisement for the job;
● A copy of the advertisement for the job in a national newspaper for each of the three days;
● A copy of the advertisement for the job in a local newspaper for each of the three days (if the paper published weekly only one advertisement is required) or a copy of the ad on a jobs website (separate to Department of Employment Affairs and Social Protection/EURES website) for three days;
● An application must include a copy of a declaration (signed by the employer) stating that the employer will ensure the foreign national concerned have access to suitable accommodation and training (including language training).
ACTION 3/3


REQUIRE VISA?
● Check whether the employee will require a visa to come to Ireland. Log on to the visa information section of www.inis.gov.ie to check visa requirements with the Department of Justice. If a visa is required make the appropriate arrangements to secure a visa.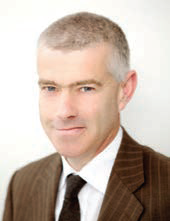 STIOFÁN NUTTY has been involved in commercial horticulture for nearly 30 years. In that time he has built an expansive experience and knowledge base across the horticultural spectrum. He has owned and operated a nursery business, an award-winning garden centre, worked extensively in education and TV and was appointed as special advisor to the Minister for Food and Horticulture Trevor Sargent. In 2010 he was appointed as special advisor to the Minister for Sustainable Transport, Horticulture, Planning and Heritage Ciaran Cuffe. In the past three years, Stiofán has facilitated and moderated eight European conferences in Brussels. In 2015, he was appointed as coordinator of the Horticulture Industry Forum.