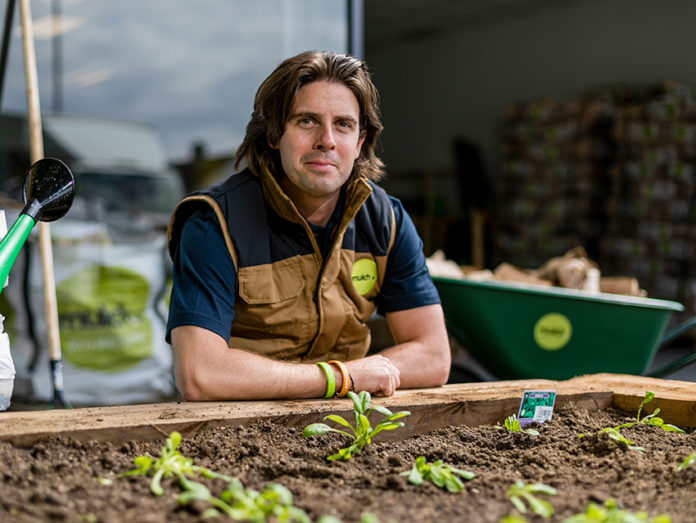 Mulch – the eco-friendly organic compost, garden waste and firewood company opens new flag-ship store in Rathfarnham
26th August 2019: Mulch, the award-winning organic compost and garden waste recycling specialist, has announced the opening of a new flag-ship store on Nutgrove Avenue in Rathfarnham. The environmentally conscious business, founded by former landscaper, John McGuinness has been operating in Coolock for the last seven years. The move will double the footprint of the business and expand its reach right across the Greater Dublin Area.
Mulch recycles garden waste such as grass, leaves, trees and hedges to produce a range of organic peat-free garden products such as compost and bark. The company also retails sustainable household fuels including Kiln Dried Ash and Birch Hardwood and offers a collection and delivery service for garden waste, garden products and fuels.
Speaking about the new store, John McGuinness, Founder, Mulch said, "Mulch offers a solution most people don't even realise that they need – a convenient, environmentally conscious way to remove the garden waste they no longer need and recycle it into high-grade organic compost, which can then be used to nourish a garden. Since we began seven years ago, people's awareness of the importance of living sustainably and choosing to buy products which are not damaging to our environment has sky-rocketed. This, coupled with an increased interest in GIY and DIY, has led to a demand for our service right across the Greater Dublin Area."
Mulch was founded originally to provide a facility for environmentally minded gardeners and landscapers to dispose of green waste and while the business has evolved and expanded, it continues to have sustainable practices at its core. "In 2018 alone we recycled 10,000m3 of garden waste which, had it not come to us, would most likely have ended up in food waste composting and then onto landfill by and large due to contamination. With this garden waste we produced 3,000m3 of peat-free compost products which saved large quantities of peat, an increasingly depleted natural resource," John McGuinness added.
Speaking about Mulch's range of sustainable firewood, John said:, "The fuel and firewood industry is in the dark ages when comes to modern consumer experience and quality. Firewood is a fantastic sustainable fuel that gives off extremely low emissions. Modern stoves provide excellent furnaces to ensure maximum heat with minimum pollution. The key is the correct fuel, Kiln dried firewood, as it has the lowest possible moisture which gives the highest heat and longest burn time for best value. With five different timbers in 2 different sizes packaged 4 different ways, the customer has never had such a fantastic selection."
Mulch also recently launched on online store allowing customers to click and collect garden and firewood products or to arrange green waste collection or garden product delivery direct to homes and businesses in the Greater Dublin area.
The products and services provided by Mulch include:
1. Green Waste
Customers can drop off garden waste such as grass, leaves, trees, hedges, branches and cuttings to the Mulch depot in Coolock or pick up large (1 cubic metre) garden waste bags, available at both stores in Coolock and Rathfarnham, fill them with garden waste and have them collected from their home the next day by a Mulch truck driver.
2. Garden Products
This green waste received is recycled and composted to create superior own branded 100% peat-free products which can be sold loose in bulk and in smaller easy to handle bags. Garden products sold at Mulch include: Mulch Super Grow Compost; Mulch Organic Soil Enricher; Mulch Big Bark; Mulch Fine Bark; Mulch Play Bark; along with Railway Sleepers for raised beds and a variety of garden tools and accessories.
3. Firewood
Mulch also sells a range of household firewood for use in stoves or open fireplaces, including Kiln Dried Ash, Birch, Oak, and Alder Hardwood which contains between 12 and 18% moisture to ensure maximum heat and durability whilst burning.
4: Multiple ways to purchase
Mulch provide many ways to attain their products and services, with in-store purchase and Click & Collect at both Coolock and Rathfarnham locations, along with a 6-day Delivery service and Online web-shop.
For further information visit www.mulch.ie.