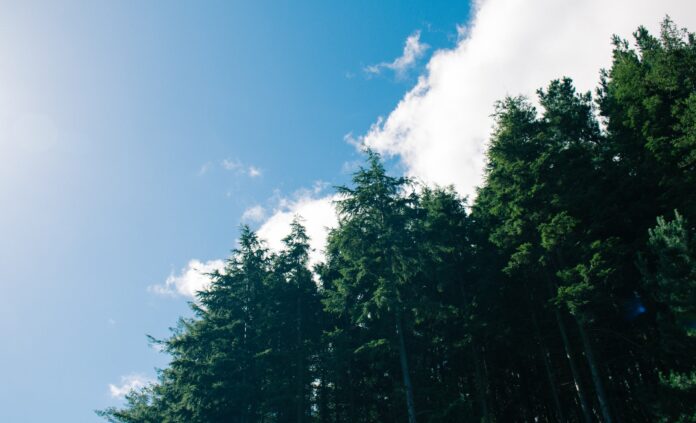 The Minister of State for Forestry at the Department of Agriculture, Food and the Marine, Senator Pippa Hackett, today chaired the eighth meeting of the Forestry Policy Group.
The meeting received progress reports from the Project Board and Four Working Groups, and heard in particular about the results of the recent Behaviour and Attitudes Survey and the plans for upcoming public engagement on the new Forestry Strategy and Programme.
In turn, the Minister informed members about her plans for improvements in forestry licensing, which she said would have an increased focus on afforestation licences.
Commenting on those plans, the Minister said:
"Our aim for this year is to increase considerably the number of afforestation licences we issue. We have made a good start. Next week I will be publishing a plan which will contain projections which I am committed to meeting. Meanwhile I think it is really important to acknowledge the progress which has been made. The overall output of licences increased by almost 60% in 2021. Supplies of timber for the processing sector were stabilised. The backlog of forestry licence appeals, which had been a significant administrative burden and a delaying factor in many licence applications, has been dealt with. In addition, an independent regulatory review of the forestry licencing system has been commissioned, a new system facilitating a pre application engagement between the forester and the department is being piloted and arrangements are being made to provide a financial contribution to applicants towards the cost of environmental reports."
The Minister also noted progress on developing a new Forest Strategy and said,
"I very much welcome the presentation today on the findings from a public attitudes survey on forestry which was conducted on 1,000 people over the age of 16. This valuable information will inform the development of the Forest Strategy and Forest programme. From initial results it seems clear that people are open to more forestry in Ireland but do not feel messages on forestry are well-communicated or indeed occupy a high profile in the media. This is something we intend to address with a serious level of public engagement in 2022."
The Forestry Policy Group was advised that the plans for that Public Engagement include a Youth Engagement which will happen next week, while a Deliberative Dialogue process with 99 members of the public will take place next month. It will be followed by an Open Online Public Consultation.
The Minister thanked all in attendance for their continued commitment to Project Woodland saying:
"Project Woodland is challenging and complex, with multiple strands of activity dealing with significant administrative, regulatory and organisational reform while simultaneously dealing with the pressure of a large licencing backlog. I completely understand that stakeholders are hungry for quicker solutions. Progress is being made, however, thanks to the collaborative work facilitated through this project, and together we are putting in place a strategic framework that will serve citizens and the forestry sector well, and stand the test of time. "
"The prize is huge and I believe that much will come together this year with material and positive results. So I want to acknowledge again the time and effort invested by the FPG members on the Working Groups. By our actions and through a collaborative approach, we have a chance to make a real difference to our climate and biodiversity outcomes, while delivering on economic and recreational needs. It is a unique opportunity and privilege to have a lasting influence on future generations, and I hope that as we move to Public Consultation, all those interested in the future of forestry in Ireland will take part, and offer their views."