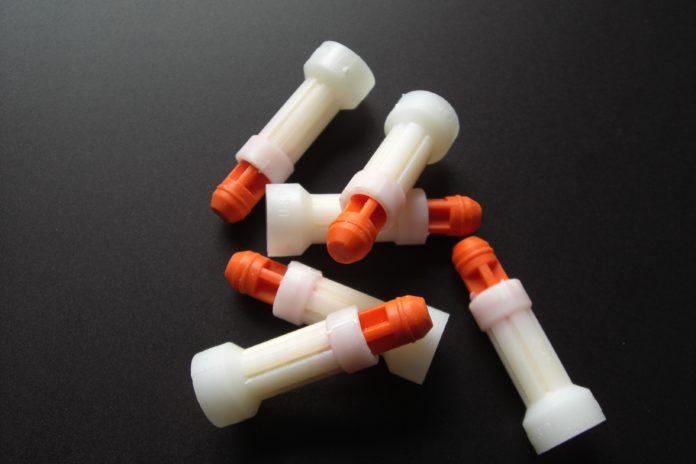 ICL has been appointed by Bayer as an official distributor for Ecoplug Max, a patented product for tree stump control, in the Republic of Ireland. 
Ecoplug Max is a patented tree stump control application method that delivers glyphosate directly into the tree stump, killing its root system and preventing re-growth. Each plug contains 300mg of granular glyphosate which is simply placed into holes drilled into the stump using the Ecoplug drill bit. The plugs are then hammered in forcing out the sides of the plug, releasing the glyphosate into the phloem.
Ecoplug Max supports the requirements of the Sustainable Use Directive (SUD) to minimise the use of pesticides. With the glyphosate encapsulated inside the unit, it never gets in direct contact with anything else but the plant, minimizing the risk of the operator coming into contact with chemicals or chemical spillage. It also eliminates the risk of damage to surrounding trees and vegetation. Quite simply, it stays where it belongs – inside the plant.
ICL continues to lead the way in bringing new solutions to the vegetation management market. With market-leading brands and a wealth of knowledge in the company's technical team and network of distributors, ICL can work with and support end-users in all aspects of vegetation management. 
This is strengthened through continuous and successful partnerships, and both ICL and Monsanto/Bayer have enjoyed a successful collaboration for many years which has resulted in solutions that continue to meet and exceed customers' demands.
Please contact Colman Warde, ICL's Ireland and Northern Ireland country manager on colman.warde@icl-group.com +353 (0)877 799527ICL or visit www.icl-sf.ie. 
For more news and insightful views, you can follow ICL on Twitter @ICL_Turf