The Garden & Landscape Designers Association (GLDA) has announced that their International Design Seminar will take place on Saturday February 26, 2022.
The event will take place at the Crowne Plaza Dublin Airport Hotel, and online. The one-day seminar is sure to feature a  fascinating line-up of speakers.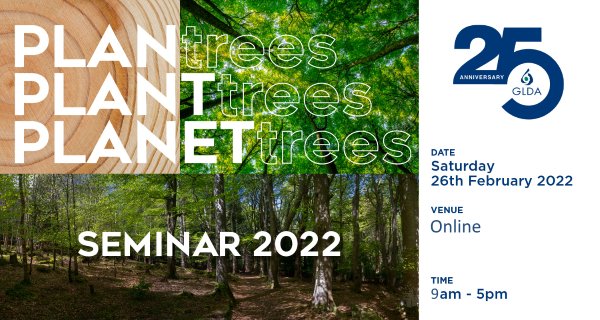 The theme for the seminar is PLAN Trees, PLANT Trees, PLANET Trees, which will explore creative design with trees in our landscape, streetscape and gardens.
Further details of the panel of speakers will be announced soon. Tickets, which will be available to purchase online soon, are the same price as last year:
Full, Pre-Reg and Corporate Members & Friends of the GLDA: €60
Friend + 1 year subscription: €110
Student + 1 year membership: €45
Non-Member: €70
All delegates will receive a link to review the seminar online at any time during 2022. Visit the GLDA website for future updates.