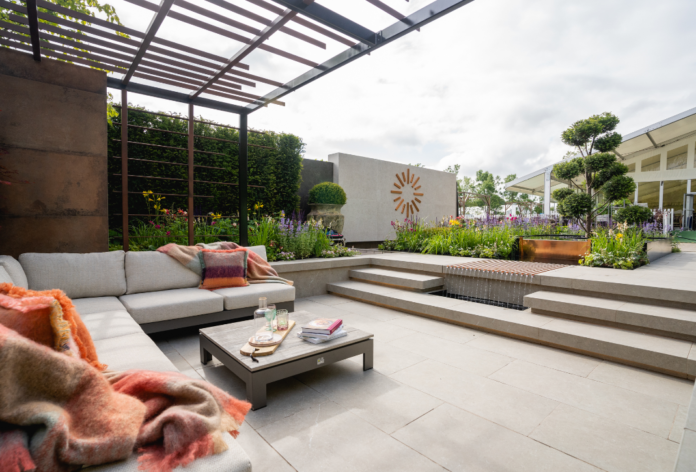 Dublin's Bord Bia Bloom festival opened its doors to the public yesterday as the judges casted their votes. AVOCA unveiled a 300-year anniversary show garden at Dublin's Bloom Festival today. Aptly named 'Looms & Blooms', this remarkable garden serves as a tribute to celebrate the 300-year anniversary of AVOCA's Wicklow Mill, Ireland's oldest working weaving mill. 
AVOCA's gold-winning show garden crafted by acclaimed garden designer Kevin Dennis, honours the rich heritage of The Mill. Kevin has previously won four gold medals, a silver-gilt medal, a Best in Category Award, and the Designers' Choice Award.
The experiential garden invites visitors to embark on a journey through the brand's captivating history over the last 300 years. The show garden has already captured the imagination of visitors to Bloom, transporting attendees to a realm where contemporary design and heritage collide. 
The garden is inspired by the hills and plant life of Wicklow, also referred to as 'The Garden of Ireland', featuring lush plants and trees along the front of the garden with stunning copper bark and a steel pergola. Each element of the garden is a subtle nod to AVOCA's history over three centuries. 
Bord Bia Bloom takes place from June 1st – June 5th. Further information regarding AVOCA's Garden at Bord Bia Bloom Festival can be found at https://www.bordbiabloom.com/looms-blooms-Avoca-garden/