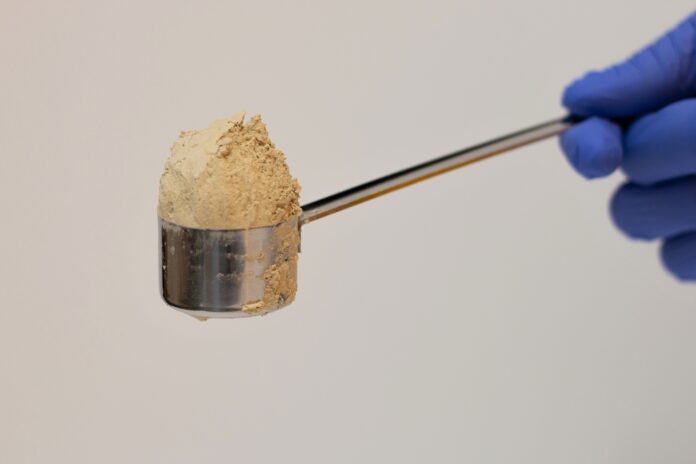 Revolutionising the potato production supply chain, root crop R&D agri-tech firm B-hive Innovations has developed Root Extracts Ltd.
The venture will extract plant-based protein from outgrade potatoes and peeling waste, as part of a first-of-its-kind sustainable initiative, which will improve profits and reduce tuber waste before it even hits the shelves. Alison Wright, research and development manager, explains how the exciting partner project with the UK's largest potato supplier Branston is crucial to staying relevant among an ever-growing sustainable agenda.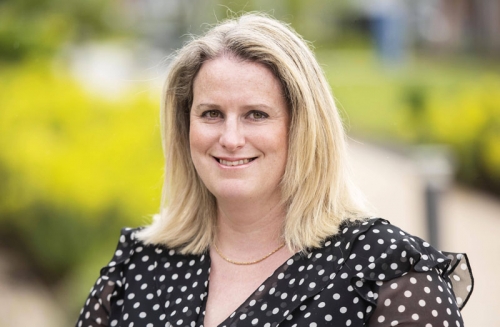 B-hive Innovations helps the fresh produce industry increase marketable yield through precision agriculture, a farming management method based on observing, measuring and responding to inter and intra-field variability crops.
The company are dedicated to pioneering new sustainability solutions to boost supply chain profitability and efficiency, through better crop utilisation and reduced food waste.
A surge in consumer demand for plant-centric lifestyles is driving innovation, with reports suggesting that the plant-based category is set to be worth nearly £1bn by 2026 – a staggering 74% increase over the next four years.
With 7.4 million Brits already following a meat-free diet and a further 8.8 million Brits planning to go meat free in 2022, retailers must be looking towards manufacturing a robust plant-based offering in order to remain relevant on supermarket shelves.
An environmentally commercial avenue
New product development however relies on sources of raw materials, that's where companies such as Root Extracts and B-hive come in, creating new processes that reduce waste production throughout the entire supply chain. Partnered with Branston, Root Extracts has been launched as part of a new £7.2m extraction facility at the Branston headquarters in Lincolnshire.
Unlike other potato proteins, the facility is an environmental initiative that has been designed to utilise low-value potatoes and peeling pulp almost like a biorefinery – converting waste product into commercially viable clean-label products. The aim is to create a process that step-changes an industry and helps to work towards net zero through a mutually beneficial relationship.
The power of potatoes
While the majority of waste product leaves the premises of crop production facilities in some form or another – for instance as stockfeed or at energy plants – seven years ago B-hive were challenged by Branston to produce high-value and high-quality functional protein suitable for human consumption from its lowest grade potatoes.
Following a period of development and after conducting a pilot programme supported by Innovate UK, B-hive arrived at a process that enabled outgrade potatoes and peeling pulp to be turned into a product with high-value, potato protein.
Protein is the building block of our bodies' crucial components: blood, muscle and bones. Potato protein contains essential amino-acids in much higher proportions than many other proteins and also works brilliantly as an alternative binder to eggs for instance, making it an extremely desirable raw material for plant-based produce.
Keeping it clean for the future
The aim for Root Extracts Ltd is to commercialise the technology into a variety of territories utilising their potatoes. It's about taking low-value raw material that's processed in the same location and keeping it within the local food chain and retailers..
Particularly in the UK, there is strong recognition by retailers and suppliers to become net zero sooner than our goal of 2050, to build back greener with new technologies and cut emissions drastically.
More recently B-hive has also founded HarvestEye Ltd, a crop growth and yield information system which provides live information as the crop is lifted, its machine learning ability provides data which helps to increase agronomy efficiency and reduces manual sampling. These technologies are helping crop farmers and producers at every level – enabling them to maximise returns.
The next step across the latest technologies is further valorisation of the starch found in potatoes and trialling other compounds and root crops to create additional economic worth and improved crop utilisation throughout multiple supply chains. As the category grows, so too does consumer expectations and it goes without saying that the materials in plant-based alternatives will need to focus on taste, nutrition as well as many other properties, such as functionality, to enable more innovative circular solutions from farm to fork.
For more information about B-hive Innovations or Root Extracts Ltd, visit www.b-hiveinnovations.co.uk and  www.branston.com.