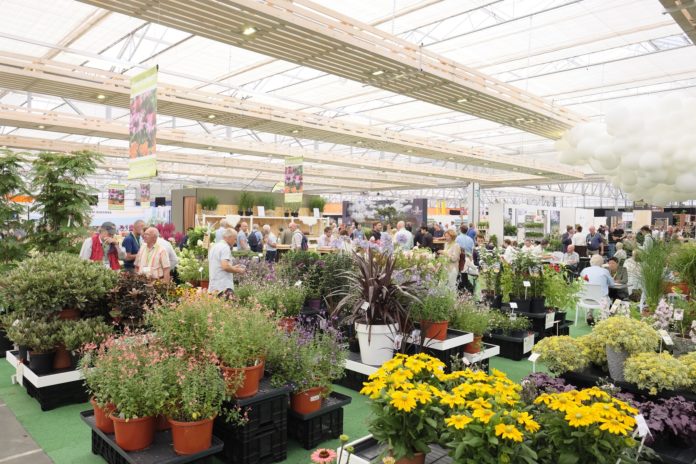 ---
About this event:
Created by Pranvera
---
International Trade Centre, Denemarkenlaan, 2391 PZ Hazerswoude-Dorp/Boskoop
Plantarium is the leading international tree nursery trade fair.
Participants from 15 different countries and trade visitors from 48 countries underline the international nature of the fair and make Plantarium the leading wholesale market for tree nursery products in Europe.
At Plantarium, around 300 exhibitors from various countries will be showcasing a huge range of tree nursery products for the consumer market in pots and containers and as bare-rooted products.
When: 26 to 28 August 2020
Where: Boskoop, Holland
Plantarium introduces Greenspiration as the new theme for the next edition of the trade fair. This marks the start of a new path, which is designed to emphasise the original core values of the trade fair – the ultimate platform for growers – and to attract more visitors and participants.
The Greenspiration theme plaza, which offers visitors a wide range of presentations, discussions and workshops, is new this year. The topics vary greatly but all of them lie at the very heart of the tree growing sector. This includes the growing number of initiatives that aim to plant an enormous amount of trees in cities, often with ambitious budgets and schedules. How can we deal with this in a professional manner and how can we prepare ourselves? A little closer to home, we also see that some novelties that win prizes ultimately turn out to be unsuccessful. Why is this? What can we actively do about this? These are some practical examples that illustrate how Plantarium will use inspiration to attract more new visitors and establish connections between parties and solutions at the trade fair. The programme can be enriched by the international trade press, which already offered some great suggestions at IPM, and by participants that are provided with a new podium for the latest methods, products, insights and experiences.
You can register for Plantarium 2020. (possible from 1 June 2020)