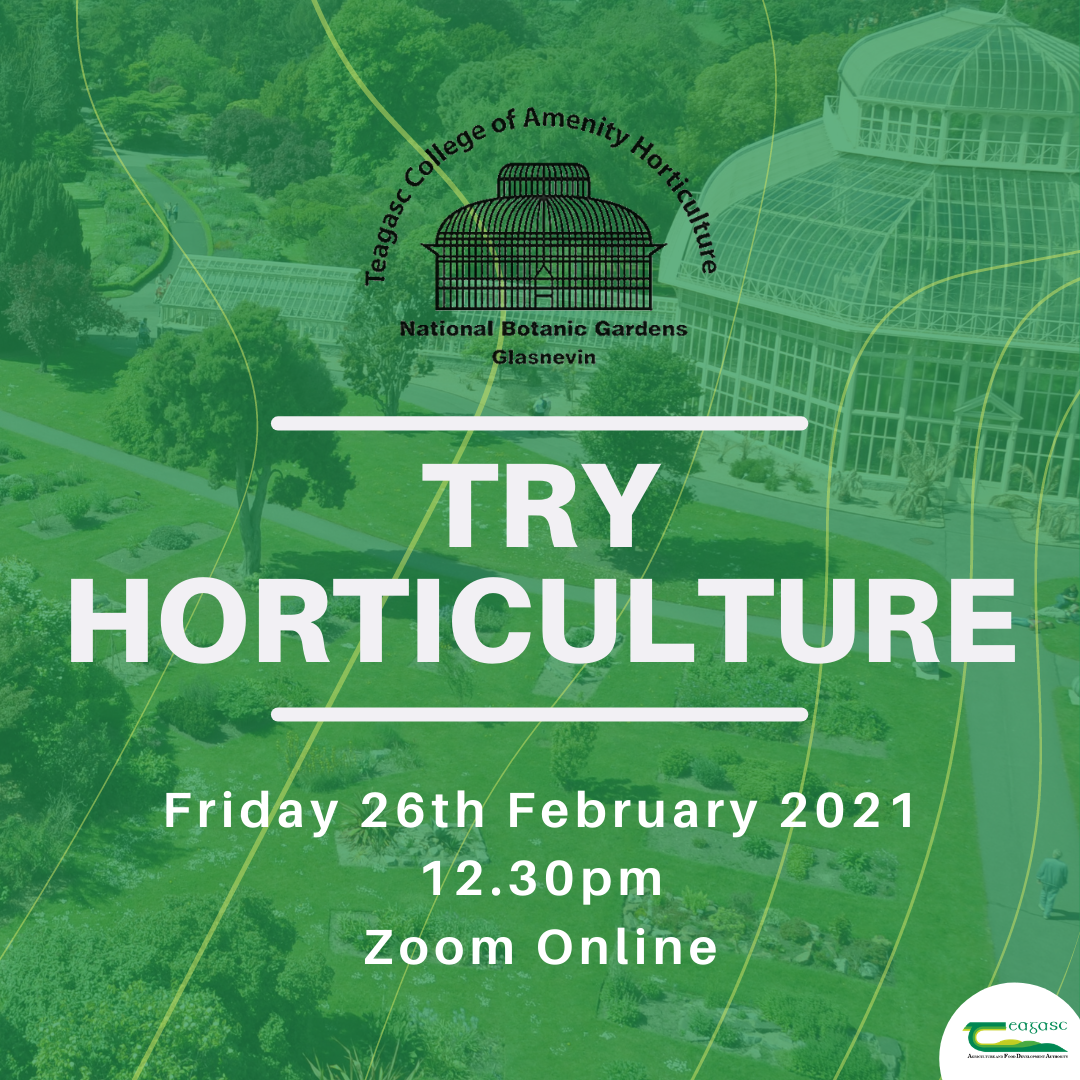 Try Horticulture
Try Horticulture Online Event
The Teagasc College of Amenity Horticulture in the National Botanic will hold the second in a series of virtual information events on Friday 26th February 2021 at 12.30pm for one hour.
During this session staff from the College will present information on our college courses and answer questions live from the audience.
Participation will be available through Eventbrite at the following link :
https://tryhorticulturefebruary2021.eventbrite.ie
If you have an interest in pursuing courses in Horticulture at our college please log on to our event and we will answer any questions that you may have.
It is hoped that we will have these events repeated each month throughout the first half of the year and as restrictions allow we will endeavour to have face to face engagement with prospective students on the Botanic Gardens and our campus in Ashtown.  Our current students are all taking their courses online and when the restrictions are eased we hope to resume our practical activity in the normal way.
In the meantime stay safe everyone and our contact details are below.
Principal,
John Mulhern.
Teagasc College of Amenity Horticulture
National Botanic Gardens Glasnevin D0Y VY63
Tel: +353 1 804 0201 E-mail: botanic.college@teagasc.ie